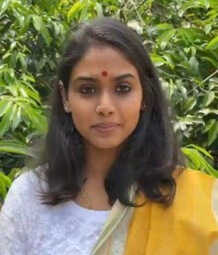 Radhe Jaggi is the daughter of Indian Yoga guru and author Sadhguru.
Her late mother's name is Vijaya Kumari. Radhe herself is a classical dancer by her profession.
She celebrates her dad's birthday on the 3rd of September. She is an Indian citizen.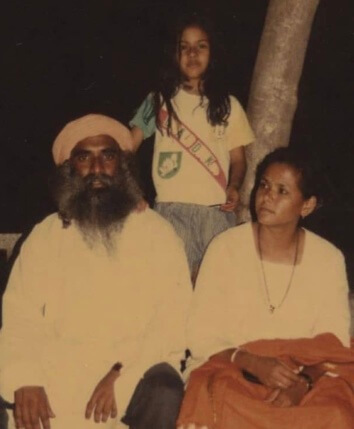 Married Life Of Radhe
Radhe is currently married to her husband, Sandeep Narayanan. The couple married each other back in 2014.
They had their marriage ceremony in Isha Foundation Compound.
Radhe had a private marriage function, and it was wholly arranged by her father Sadhguru.
Although they had a grand wedding ceremony, there were no media reporters.
Radhe and Sandeep have no child together to date.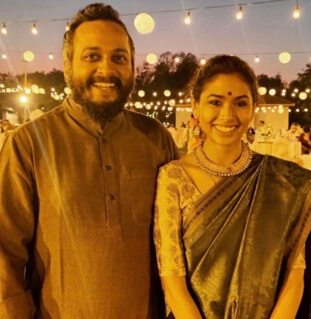 Age
Radhe is 32 years old and she was born in 1990.
Net Worth
The net worth of Radhe is $3 Million. Her source of income is dancing.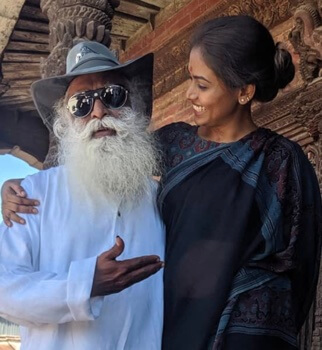 Devastated By Mother's Death
Radhe recalled the memory of the day when she lost her beloved mom, Vijaya Kumari.
She remembered the day when she got home she saw many footwears of people.
She didn't know what she was supposed to do as she was very young when her mom passed away.
She saw many people inside the house, and on the other side, she saw her dad.
She went straight to her father and hugged him tightly.
She was waiting for her dad to say something, but he didn't speak a word.
Her clothes got wet because of people crying.
It was a heartbreaking moment for her, and at that time, she thought that everything was over in her life.
Her dad was also deeply affected by her mother's loss. Her mom Vijaya died at the age of 33.
Radhe Calls Her Father By His Name
Radhe was born to his dad Sadhguru and her mother Vijaya in 1990.
Radhe and her dad both have a very close and amazing relationship with each other.
They go on rides together, and her dad opened up that Radhe is much wiser than him.
Radhe was never treated like a little girl by his dad, and that made Radhe mature and wise at a very young age.
Radhe doesn't call her father or dad. Instead, she calls him by his first name.
Many people find Radhe calling her dad by his name very rude, but her dad replied to them, saying that is how her daughter sees him.
Radhe grew up with her dad, and her dad finds her wonderful. They have great boding together.
Radhe's Dance Career Started Before Her Birth
In a talk show with Chai with Manju, Radhe talked about her dance career.
She is a classical dancer in Kalakshetra.
While giving the interview, Radhe opened up that her dance career started before her birth as her mom decided that if she ever give birth to a baby girl, she would want her baby girl to learn dance, and after her birth, she started learning Bharatanatyam and grew up learning that dance.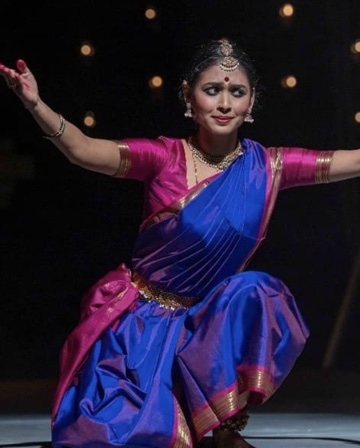 She opened up that her parents went to Kalakshetra before her birth, where her mom got obsessed with the girls dancing over there, and the thought of making her baby girl dancer came across her mother's mind.
Women Should Not Be Like Men
In one of the interviews, Radhe's dad Sadhguru talked about the girls and boys.
He said that the boys and girls of young age should know about their competence rather than selling their bodies.
He told that women can wear whatever they want and that's none of anyone's business, but he wants women to know what they actually want to wear.
In this modern generation, many women are seen wearing revealing dresses, and he thinks that women are wearing those dresses not because they want to do, they are wearing those dresses because men want women to see in those dresses.
Women try to meet the expectations of men as they wanted to see women in those dresses, so women try to meet the expectation of men.
From his point of view, he says that wearing revealing dresses is not what actually women like, and they don't do it for themselves.
Nowadays, women try to be like men in the name of femininity, and he wants women to stop that and be who they are.
Visit Doveclove For Spicy Articles Of Your Favorite Celebrities
Subscribe to our Newsletter