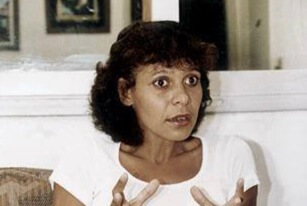 Sandra Regina Arantes do Nascimento is the late daughter of former professional football player Pele.
Her mother's name is Anisia Machado. She was a Brazilian politician and a councilwoman.
She was born in the year 1964 in Guaruja, SP. She was a Brazilian citizen.
She has six siblings named Flavia Christina Kurtz Nascimento, Edinho, Celeste Nascimento, Jennifer Nascimento, Kelly Cristina Nascimento, and Joshua Nascimento.
Married Life Of Sandra
Sandra was married to her husband, Oseas Felinto. She and her husband had two children, and both of them were sons.
Her sons' names are Octavio and Gabriel. Sandra was married to her husband till her death.
Sandra died in 2006 after battling cancer and multiple organ failure.
Age And Net Worth
Sandra was 42 years old at the time of her death. Her net worth was unknown.
However, her dad Pele has a net worth of $100 Million.
Sandra Sued The Great Pele
Sandra was born because of Pele's affair with his maid Anisia Machado.
But she didn't know about the fact that Pele was her father.
Later, when she discovered that Pele was her father, she sued the legendary player for not accepting that she was his daughter.
Pele denied that Sandra was his daughter and even refused to provide the DNA samples requested by the court to find the fact.
Later, the DNA samples were checked, and it was found that Sandra was the natural daughter of Pele.
The case ran for five years long. Sandra also requested alimony with Pele as she was not taken care of by Pele for so long.
But the court dismissed her request.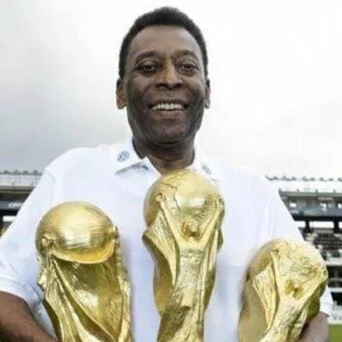 Sandra Died Because Of Cancer
Sandra had a hard time proving that she was Pele's daughter. But after she won the case, her life didn't get easy.
In 2005, Sandra learned she had Breast cancer. For this, she had to remove one of her breasts.
After her breast removal, she underwent chemotherapy for a year, but it didn't work out as her cancer spread to her other breast and became too severe.
She was then admitted to a hospital in Santos.
The doctors discovered that there was water in the liver, so she was immediately admitted to the hospital.
She could not be treated, and just after a week of admission, she was stated dead.
Sandra Was Remembered For Her Good Deeds
Sandra is mainly known for the case that she won against Pele and for being the daughter of Pele.
But many people might not know that she was a law student and a member of the Women's council.
She knew how difficult it was to do the DNA test financially as she went through the situation, so she didn't want other people to go through the same.
She wanted the poor people to get the right to perform free DNA tests for Paternity disputes.
She fought for the cause and wanted this change to happen. The city's mayor hence implemented three days of mourning for her death.
Sandra Summoned Pele Before Her Death
Sandra was in verse of death, and for the last time, she wanted to meet her father, Pele.
Through her husband, Sandra called her father Pele, but Pele didn't show up.
Also, after the death of Sandra, Pele didn't appear at the funeral but only sent a pair of flowers in the form of condolences.
When asked about it, Pele revealed that he doesn't feel good about going to funerals, and it was the only reason for not showing up.
Sandra had two children and wanted Pele to care for them after her death. But her children won the right to say on their own.
Instead, they gain a pension from Pele by winning the court case.
Visit Doveclove For Spicy Articles Of Your Favorite Celebrities
Subscribe to our Newsletter