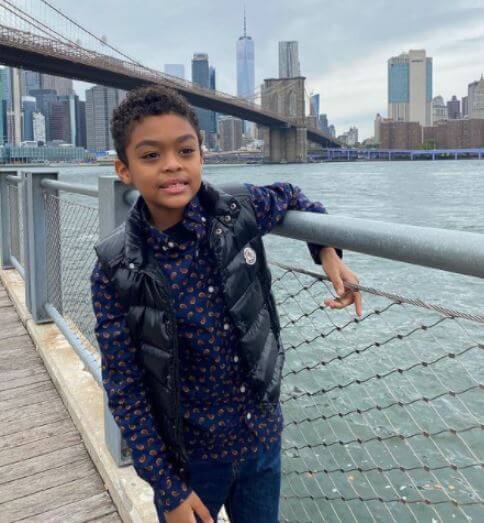 Sire Jackson is the son of the famous American rapper 50 Cent. He was born on September 1, 2012.
He has an Instagram account and has 90.3k followers. His mother's name is Daphne Joy, an actress, and model.
Parents Relationship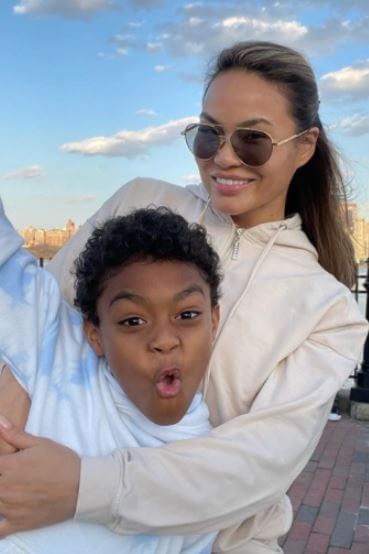 His father dated Shaniqua Tompkins in the 1990s. They have a son named Marquise Jackson, who was born on October 13, 1996.
Later they parted with each other.
50 Cent had the promise to take care of his son and Shaniqua for his whole life, and he is doing so.
After that, he dated actress and model Daphne Joy. The couple has a son together, Sire Jackson.
They have never married. They were lots of ups and downs in their relationship, and they broke up after dating for some years.
They are maintaining a good relationship with each other for the sake of their children.
The former couple often posted photos of them on their respective social media with their son.
50 Cent has no idea about modern joystick?
50 Cent gave an interview on Jimmy Kimmel Live! where he talked about his shows, children, and their works. 50 Cent has a son named Sire who is 9 years old.
The interviewer said that the name Sire was too weird and sometimes a bit humiliating. 50 Cent said that Sire was indicated to a king and his son is a king.
Sire had his birthday just a week before the interview was taken. When asked about how he celebrated his son's birthday, it came out as a surprise as he took his son to a sugar factory.
It was the factory that produces a different kind of candy. 50 Cent revealed that he was too busy at that time and he had no time to plan or do anything.
So he took him to the factory as a birthday surprise. 50 Cent also revealed that his son wanted a video game box as a gift.
He stated that kids nowadays enjoy playing video games having joystick with many buttons. Back then in his childhood, he had a joystick with only one button on it and it was easy to use for him.
But the modern joystick was really confusing for him and hence he stands no chance in front of his son. The interviewer's daughter also wanted the same kind of expensive toys that were useless.
They both then agreed that the childhood they had and their children's childhood is completely different.
50 Cent was a poor guy who had never expected to be so big. But his efforts paid off and now he is running more than 20 shows.
50 Cent Gifted Himself On Christmas
50 Cent gave an interview on The Late Show With Stephen Colbert where he talked about gifting himself, big house, and Helen Mirren.
Stephen started the interview by telling 50 Cent that he doesn't like calling him 50 or Cent. He likes calling him Half Dollar.
After that Stephen asked Cent if he had got any presents on Christmas. Cent opened up that nobody gave him any presents so he got himself a gift. He gifted cars to himself.
He brought himself a Ferrari 488 and 2 Royal Royce. He liked Ferrari Truck but then he thought that it won't look good in the summertime so he decided to get another one.
He gave many other gifts to his close ones but didn't give them cars. He got cars for himself only. Cent already had 3 cars and now he has 6 cars.
Cent told that he doesn't like big houses now. He brought Tyson Mansion of 55,000 square and it is so big that he doesn't like going to the hallway just by looking at it.
His hallway is so big that parties and events can be done over there. Stephen told that he never got invited to Cent's parties.
Cent went to South France, Monaco, and there he had party where people came to party on a boat.
Cent told that wrong rich peoples are boring and according to him the rich people who don't know him are the wrong rich people and who knows him are the right rich people.
Cent opened up that everything is easy when one has the money with him or her. If anyone doesn't recognize him then he doesn't have a problem because he has money.
When he was in Monaco he saw Helen Mirren with her husband over there. Cent has a crush on Helen and he finds her sexy.
Age, Height, And Weight
Sire's current age is 9 years old. His height and weight are unknown.
His nationality is American. He follows the Christian religion.
Net Worth And Source Of Earning
Sire is a school-going kid, so he doesn't have his net worth.
However, at the age of two, he earned $700000 by modeling on Kidz Safe, a headphone brand for the kid.
His father, an American rapper, an actor, a television producer, and a businessman has a net worth of $ 4.4 million.
According to 50 Cent's bankruptcy petition, he had total assets of $10 million to $50 million before.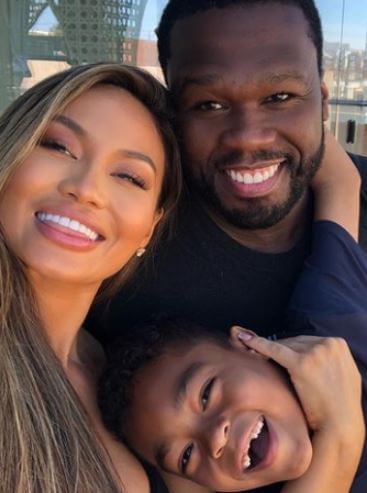 Father Got Arrested At The Age Of 12
The birthplace of 50 Cent is a borough of Queens, New York City but raised in the South Jamaica neighborhood.
Sabrina Jackson was the mother of 50 Cent. Drug dealing was her profession.
She raised Cent till 8 years old. When Cent was 8 years old, she died by fire.
Later Cent's father left him, and after that his grandmother raised him.
At the early age of 12, Cent started selling drugs, cocaine, and heroin also pistols and guns, for which he got arrested many times.
When he was in tenth grade at Andrew Jackson High School, he was caught by a metal detector for having guns in his bag.
He was arrested for the first time at that time. Later on, on June 20, 1994, he was arrested for selling vials of cocaine for the second time.
After a few weeks, police again caught him with ten ounces of cracked cocaine, pistols, and heroin.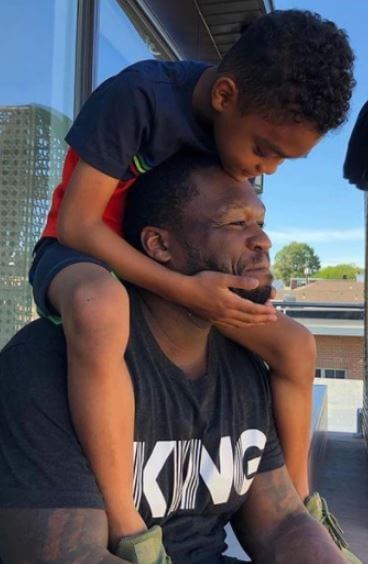 Why Did Curtis James Jackson Name Himself 50 Cent?
The inspiration behind the name 50 Cent was Kelvin Martin, who an American Criminal.
He was well known for the name Rapper 50 Cent. Jackson thinks that 50 Cent is a metaphor for change.
He found himself similar to Kelvin Martin, who went to a dice game with 50 Cent and returned with $500.
Though Jackson doesn't have such an incident, he believes that he will be a metaphor for change.
A Drug Dealer Is Now A Successful Businessman
Cent has a large business venture. He has a successful business career in every sector of his business.
G- unit Records, G- clothing, and G-Units Books are the sectors in which he has invested, which include artist and talent management, record, television and films production, footwear, apparel, fragrances, liquor, video games, mobile apps, book publishing, headphones, and health drinks and dietary supplements.
Besides this, he has also invested in Real estate, financial markets, mining boxing, and customer fashion.
Visit Doveclove For Spicy Articles Of Your Favorite Celebrities
Subscribe to our Newsletter