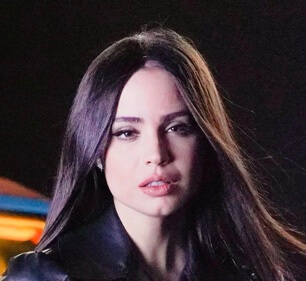 Sofia Carson is an American actress and singer. She is well known for her role plays as Evie in the Disney Channel movie Descendants.
She was born to her parents, Laura Char Carson and Jose F. Daccarett.
Her parents raised Sofia with her sister Paulina in Fort Lauderdale, Florida, US.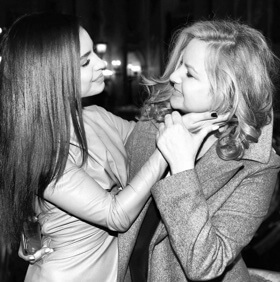 Who Is Sofia Dating?
Sofia's dating life is very private, so it's unknown whether she currently has a boyfriend.
However, she had been rumoured to be dating many well-known celebrities like Cameron Boyce, Booboo Stewart, Nolan Gerard Funk, and Thomas.
Age And Net Worth
Sofia is 29 years old. She has a net worth of $6 Million.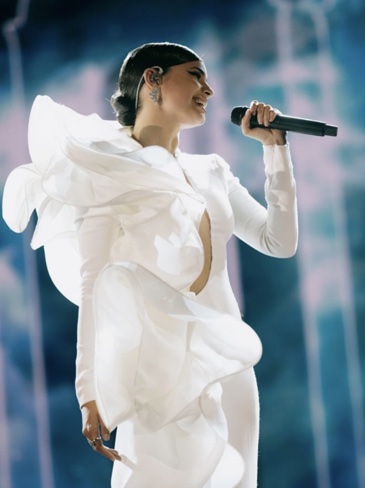 Singing Made Director Work Again With Sofia
Sofia's new movie Purple Heart is now the number 1 movie on Netflix.
She is so proud of her success, and in the interview with Jimmy, she opened up about how she became part of that movie.
It was five years back, and she was in Portland shooting for the show "Pretty Little Liars: The Perfectionist," and that movie was directed by Liz Allen.
While shooting that show, she had a theatrical scene to do, and she was shooting in the middle of the woods.
And before she started her shoot, she was singing the song; I'll Never Love Again.
She thought no one heard her, but the director was there hearing her singing that song in the woods.
Because of that, director Liz Allen wanted to work with Sofia again. On Christmas, the director approached her, gave her the script of Purple Heart, and wished her Merry Christmas.
The director also told her that she wanted to work with Sofia as a partner and producer.
Scared Of Playing Character "Cassie"
Recently Sofia has shown her appearance in her new movie Purple Heart as Cassie.
She opened up about her fear when she got to play that character.
Her new movie is not only about love but has also brought many social-political aspects to it, and the character she had to play was very challenging.
She and her character had a huge difference, and the things that were similar between her and Cassie were a passion for music and a love for mom.
Besides that, everything was different. Cassie is vulnerable, fearless, and honest, and taking that role up terrified her initially.
Sofia Faked Intimacy Without Any Tricks And Tips
Sofia and her co-star Nicholas Golitzine showed incredible chemistry in their new movie Purple Heart.
Their on-screen chemistry won everyone's hearts as it seemed very real. She didn't know Nicholas before the movie.
Everything was very quick as they met each other for the very first time a night before shooting.
Despite meeting each other only a day before, they showed such great chemistry with huge intimacy, which was surprising.
Sofia knew that Nicholas was perfect for Luke's character.
There are many tips and tricks to fake intimacy in the movies, but for her, she didn't have to use information and tricks when performing the intimate scene.
Everything happened naturally, and they both gave their best to bring their character, Cassie and Luke, alive.
Carson Is Not Sofia's Real Last Name
Sofia Carson was born to her parents as Sofia Daccarett Char. She is well known by the stage name Sofia Carson she named herself.
In one of the interviews, she opened up about using Carson as the stage last name.
She said that she named Carson after her grandmom as her grandmom was a Carson, and growing up, she had always heard her granddad saying that Carson women are the strongest women.
Because of that, she knew that she would want to be called Sofia Carson.
She also recalled a memory from when she was young.
She remembered writing Sofia Carson on a piece of paper, giving it to her mom, and telling her that she wanted to keep that name as her stage name.
That's how Sofia gave herself the name Sofia Carson
Visit Doveclove For Spicy Articles Of Your Favorite Celebrities
Subscribe to our Newsletter