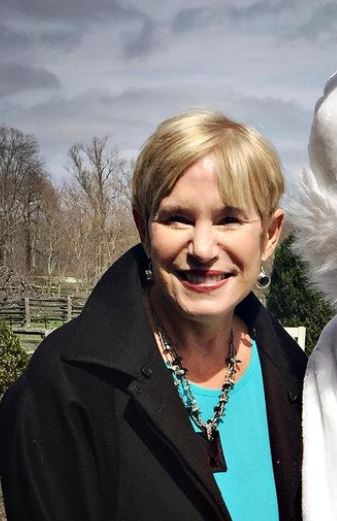 Tammy Reynolds's real name is Tamara Lee Stewart, the mother of famous lead actor Ryan Reynolds of Deadpool and Deadpool 2.
Tammy's husband, James Chester Reynolds, was born to Ryan's grandfather Chester Ambrose Reynolds and grandmother Helen Mary Long.
He was a retired Royal Canadian Mounted Policeman.
Tammy and her husband have four sons Jeff Reynolds, Terry Reynolds, Patrick Reynolds, and Ryan.
Husband as Tough Father
She had a perfect time with her beloved husband. The husband-wife relationship was so healthy and happy.
But the relationship between her husband with their children was tough. He was very strict with his sons, but that was for their betterment.
Tammy worked as a saleswoman while her husband, James Chester Reynolds, sold food wholesale after retiring from the police force.
Tammy's son tells Mr. Porter magazine that he had tough childhood days as his father was tough to him and his brothers.
Despite Ryan pondering if his father had strict behavior, it was for their good. He seems to have been mentally affected during his childhood.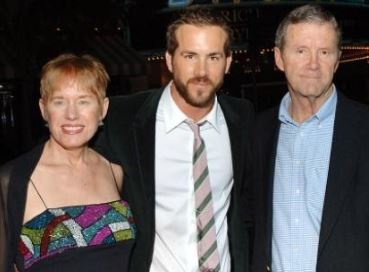 Tammy Apology for Son's Writing
Tammy read a sheet of paper for Australian actor Chris Hemsworth written by her son Ryan Reynolds.
She said sorry at the end of her video after criticizing Ryan's friend Chris.
Chris Hemsworth spoke up in a video with his so-called father replying to all those criticisms in Ryan's mother's video.
Son's humoristic approach has kept him apart from grief
Tammy's son, a Canadian actor Ryan has mastered the art of trolling people online.
Tammy, as his mother, is not excluded from his trolls. He trolls Tammy on Mother's day with a caption that conveys the message that he's teasing her.
Before, he had posted a picture with his mother from Time 100 Gala in April 2017 that spotted false tattoos over Tammy's face.
Ryan showed off Deadpool's heart and Brazil's flag on either side of her cheek.
He has covered up her neck with a spider web and other left space face with the names of his family members.
Ryan often trolls his wife and children on his posts as he has disclosed that such trolls conceal the sadness of his life.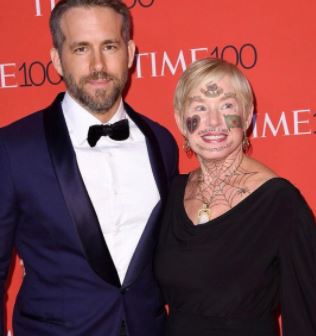 Morissette dedicated song Torch to Ryan
Ryan had dated Alanis Morissette, who is a singer from Canada.
They had also declared their engagement in 2004 June while they were dating in 2002.
It was Ryan's decision, and both of them agreed to end their engagement later in February 2007.
Morissette went into grief and even composed several sad songs, and it was confirmed that the song "Torch" was dedicated to him.
Son's Married Life and Children
Ryan was found to be dating Scarlett Johansson in the same year when he had ended his relationship with Morissette.
The couple had conducted their marriage privately in British Columbia on September 27, 2008.
But their marriage did not last long as Ryan filed for divorce on December 23, 2010, in LA, which finally took place on July 1, 2011.
After meeting with Blake Lively on the set of the film "Green Lantern," Ryan and Blake became best friends and turned their relationship into marriage on September 9, 2012, in South California.
The couple lives in Pound Ridge, New York, with three baby girls.
James is the first child, born in December 2014, Inez was born in September 2016 as a second child, and Betty, born in 2019, is their third child.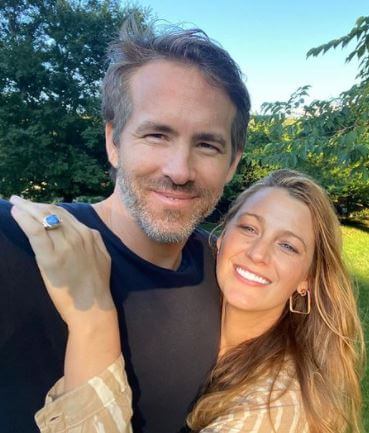 Tammy's grandchild Betty was a character in Taylor Swift's song "Betty."
Taylor Swift is a close friend of both Ryan and Blake. So, Taylor named a song after Ryan and Blake's third baby girl, "Betty."
Death Of Husband
Her husband, Jim, died on October 25, 2015. He was seventy-four years at the time of his death.
The cause of his death was Parkinson's disease. He battled for 20 years with that disease.
Ryan was Introvert
Ryan Reynolds gave an interview to TODAY where he talked about his new up coming movie, parenting stress and many more.
In his new up coming movie he will playing the role where he will travel to time and meet his younger version of himself.
His new movie is "The Adam Project". A short clip from his movie was played on the interview and by looking at the clip it looked like his movie will be interesting.
The interviewer wanted to know what Ryan would do if he got any chance to go back to his past life.
For that he replied that if he ever gets chance to go back to his past life he would go and see his old house which has been bulldozed.
He opened up about him being introvert while he was in his childhood. His new movie Adam Projects is produced by himself, and he talked about the 80s vibe movie that he used to watch with his dad while he was kid.
He said that his kids also liked his new movies. Adam is father of three children and he opened up that his house is a place where people can see the real revenge thing.
The interviewer were very curious to know how Ryan overcome her introvert personality because the way Ryan was speaking and sharing things in the interview made them feel that how can he be introvert.
Ryan told that he is not as extrovert as he looks and but as he grew up he over came his introvert personality.
The another thing that Ryan talked in the interview was about his business.
He has her own gin company named Aviation Gin. Ryan is seeing the marketing part of his company very well and he tell that the reason behind him being able to do having a great team.
Ryan took break from his acting career so that he can stay home with children and wife and at that time he had great time with his family.
Net Worth
Since Tammy's net worth is not given on the internet but his son, whose total estimated net worth is roughly $150 million as of 2021.
| | |
| --- | --- |
| Net worth | $150 Million |
| Income source | Actor, producer, and screenwriter |
Age, Height, and Weight
Tammy's birth date is not available on the internet, but her son Ryan is 45 years old.
She is Canadian.
She has average height and weight.
Visit Doveclove For Spicy Articles Of Your Favorite Celebrities
Subscribe to our Newsletter