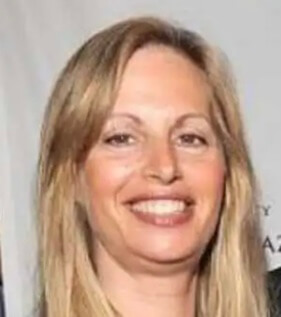 Terry Mandel is a talent agent, producer, and entrepreneur by profession. She is from Canada.
She is mostly known as the wife of Tv personality, actor and comedian Howie Mandel.
She owns a talent agency named The Abstract Talent Agency with her husband.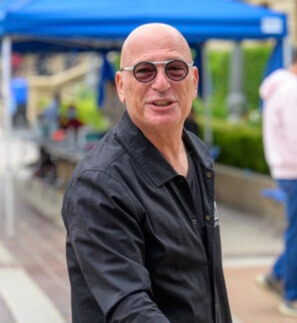 Marriage And Children
Terry has been happily married to Howie for more than 40 years. They met each other when they were just 12 years old.
They have been friends since childhood. Their relationship started with friendship.
They began dating during high school.
It was Terry who encouraged him to pursue his career as a comedian. Terry plays a big part in his life and his success.
His wife helps him to make many career decisions. They are parents of their three children Alex Mandel, Jackie Mandel, and Riley Mandel.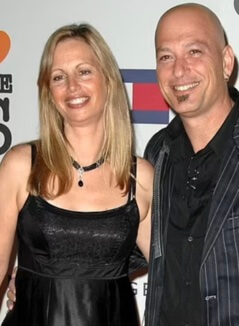 Age
Terry is 66 years old. She is 5 feet 3 inches tall. He weighs around 66 kg. She is of white ethnicity and is Jewish.
Net Worth
Terry's net worth is estimated to be $40 million.
She has managed to earn this fortune from all her ventures and businesses.
Howie Struggled A Lot Being A Germophobe
In an interview, Howie opened up about his Germophobia. He was a germophobe his whole life.
He revealed that it was like a battle that he fought every moment of his life.
He said he has Obsessive Compulsive Disorder, and the thoughts of germs triggered him.
He does not like to touch things.
When he was asked about what he does when people come to shake hands with him?
He replied he does not find it necessary to shake hands. Instead, he likes the Asian culture of greeting from a distance without touching.
He said it is better to give a fist bump instead of touching hands.
Howie Revealed A Secret On Ellen Show
Back in 2018, when he came to promote his show on the Ellen show, Howie revealed a secret to Ellen about one of his previous appearances.
He said that he was guilty of something that he did on the show in the past and had an apology to make.
In the second season of Ellen's show, he appeared on the show. They had a show in the park in front of many audiences.
There were many dancers and performers in that show, and they used street garbage cans to create beat and music and put on a great musical dance show.
Howie had never seen such musical shows where garbage cans were used.
The stage manager asked him to go to the stage, and at that time, he had a tuna sandwich.
He saw a lady with a garbage can and did not know that it was stomp. He threw his tuna sandwich into that can.
The lady performed and did the whole show with a tuna salad inside the can.
He felt very bad and apologized many times.
He joked, saying that they could stomp on his head the next time they saw him.
Lesser Known Facts About Terry
Terry graduated from Harvard University. She had got a degree in Business. She was born and raised in Toronto.
She is an animal lover. She loves to watch movies, spend quality time with her family, play with dogs and go on a walk.
She is active on social media but does not like to share things about her private life.
She does not like to cook. Terry and Howie mostly go to a restaurant to eat.
She celebrates her birthday on 26 August.
Visit Doveclove For Spicy Articles Of Your Favorite Celebrities
Subscribe to our Newsletter