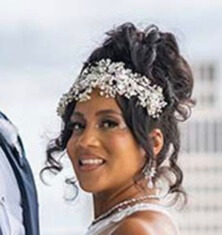 Tiffany Roy is the wife of former American football tackle Michael Oher, who played in the National Football League.
They got married in 2022. They share four kids. She owns a clothing boutique called Feminish Collection.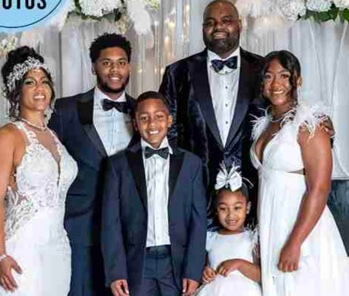 How Did Tiffany Meet Her Husband?
Tiffany and Roy met each other in a college bank in 2005. They met at the administrative building of the University of Mississippi.
She was his girlfriend for around 17 years. She said her husband always prioritizes his family first.
She added he is a handsome, witty, loving, and devoted father.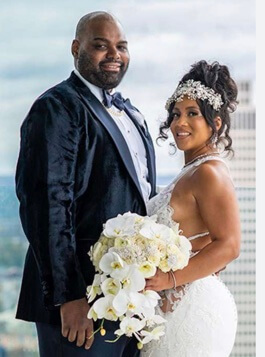 Age
Her husband, Michael, is 37 years old.
Net Worth
Her husband has a net worth of $20 million.
Michael Claimed That His Parents Made Money Out Of Him
The movie The Blind Side is based on Michael Oher's life story.
In that movie, it was shown that he was under foster care, but later, he was taken in by a local family.
The movie was aired in 2009. After so many years, Michael revealed that the film was based on a lie.
Oher alleged that the Tuohy family, who took him from foster care, falsely and publicly showed them as they adopted Michael.
He added in reality, they cheated him out of money. He said they became his legal guardian and took all the money.
He said he got to know about the lie six months ago.
The former NFL player has filed a lawsuit against the Tuohy family, claiming that the family had made millions of dollars by being his conservatorship.
Michael's Journey From Being An Orphan To A Father
Michael is an orphan. He was in a foster care shelter from three to ten.
His father died in jail, and his mother died from a drug overdose. His mother Denise Oher, had nine kids Michael, Marcus, Carlos, John, Andre, Deljuan, Rico, Tara, and Denise Oher. That is the reason he was sent to foster care.
He married his college sweetheart and is a father to his four kids.
Although he had a difficult childhood, he said the fatherhood journey was easy.
He shared he always wanted to have a family and not let his kids go through all the things that he has gone through.
He said being a father was his most significant moment, and he always wanted to be there for his kids.
Oher Talked About His Book
Oher launched his second book, When Your Back's Against the Wall. His first book was about his legacy.
He said the reason behind writing the book was his responsibility towards the younger generation.
He said after his NFL career ended, he realized he had his story to share and inspire people.
He mentioned he didn't want to let down the young kids. He wanted them to know they could succeed in life no matter where they came from.
He wanted to spread his messages to the coming generation and share his journey with them.
Oher Talked About Growing Up In Memphis
Oher was brought up in Memphis, and the situation was challenging there as no one supported him in pursuing his football career.
He had no idea about the opportunities that the city had.
He said that he was on the streets when he was three, and then he was in foster care until he turned and ran away from the foster care shelter.
After that, he was shifted to the mental hospital and ran away from there, too. He revealed he was in and out in the street attending school.
He said he grew up so quickly that he knew what was right and wrong for him.
Visit Doveclove For Spicy Articles Of Your Favorite Celebrities
Subscribe to our Newsletter