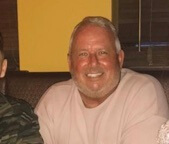 Tony Mount is the father of English professional football player Mason Mount. He's married to Debbie Mount.
Tony himself was a former non-league footballer. He has two children, a son, and a daughter, with Debbie.
He is an English citizen.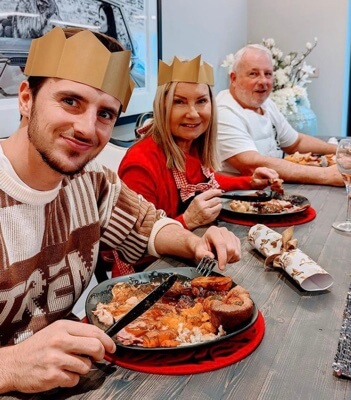 Son's Relationship Status
Mason is not married yet. However, he does have a girlfriend.
The young player is currently dating Chloe Wealleans-Watts. They started dating back in 2017.
They met for the first time in Dubai, fell in love, and started dating shortly after meeting.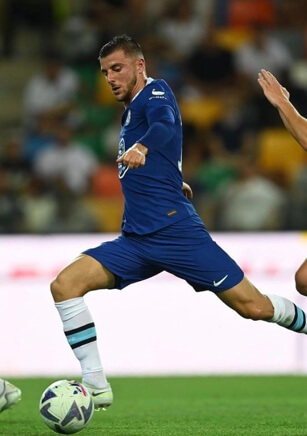 Age
His son Mason is 23 years old.
Net Worth
His son Mason has a net worth of 21.8 million euros.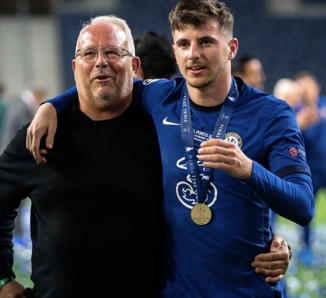 Being A Dad Is Difficult
Tony revealed in an interview that being a football player's dad is quite tough and difficult as he knows what his son has been doing and what people are saying about him.
He revealed that his son Mason is a go-to player who can play in many positions in matches.
He said that his son has been playing great in many games, making Chelsea fans cheer for him and proud.
Tony also expressed that his son gets a chance to play because he is a good player. His coach likes him as a person.
Mason is a great and perfect go-to player, making him versatile and preferred for important matches.
It is the main reason that he gets to play in valuable matches.
Mason Is Hungry For Winning
Mason won his first ever major trophy in his career with Chelsea at 22.
He was having the best time wearing the gold medal on his neck.
He expressed that he had always wished to win a major trophy and the day finally came.
He has been with Chelsea since he was a kid, and after so much hard work, he finally won it.
When asked if he now considers himself at his best form, he revealed that it was just his beginning.
He said that he has a lot to learn and improve. He has a lot to work on to get much better.
He is just 22 and has years to get his best version out. He also revealed that he was more hungry after the win.
He has lost two major trophies in the past, and it didn't feel well.
But winning the Champions League made him feel like a winner, and he wanted to feel this feeling every season by working harder and winning.
Mason's Grandfather Is His Strength And Inspiration
Mason grew up with his parents and grandfather.
His grandfather was a professional boxer and was a really tough mentality guy.
Growing up under a boxer's grandfather inspired him to work hard every day without any reason to slow down.
His grandfather supported him in every match when he was a kid.
His grandfather always believed in him and helped him grow stronger every day.
His grandfather also revealed that Mason got the spirit to win and work harder.
Mason was taught by his grandfather never to give up and keep working.
Mason Sacrificed Parties For Football
Mason joined Chelsea's academy at age six, and since then, he has been grinding and working hard.
Mason was training day and night from a young age and had no time for anything else.
He went to school, but he was not too attentive. The only thing in his mind was football.
His mom and dad often told him to take some break from training and have some time to go to parties or enjoy himself.
But he always denied those ideas. Mason sacrificed everything to train and get better every day.
His hard work paid off as he is now one of the greatest players in the world.
Visit Doveclove For Spicy Articles Of Your Favorite Celebrities
Subscribe to our Newsletter