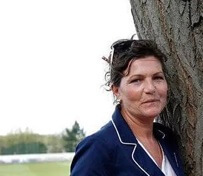 Veronique Rabiot is the mother of French football player Adrien Rabiot. She was married to her late husband, Michel Provost.
Veronique was born in the year 1959. She currently works as an agent for her son Adrien. She is a French citizen.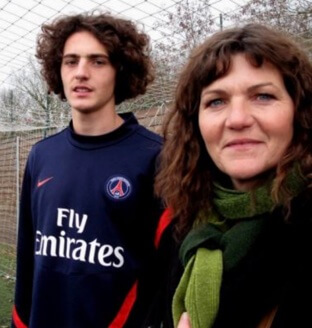 Marriage And Children
Veronique was married to Michel Provost. They were married for a long time, and they had only one son Adrien.
She and her husband were together till 2019. In Jan 2019, Veronique's husband died because of locked-in syndrome.
Michel has been fighting that illness since 2007 and has been paralyzed.
Veronique took good care of her husband, but sadly he couldn't win with his illness.
Age And Net Worth
Veronique is 63 years old. She has a net worth of $1 Million. Her source of income is a football agent.
As A Hard To Convince Agent
Veronique is the mother of a world-famous player Adrien and more than that; she has also been the professional agent of the famous midfielder.
Veronique had been managing all her son's transfers and agent-related works from the beginning, and she has been part of every decision of her son.
But she is known to be someone challenging to convince.
When she fixes something up with some club, she has no way of looking back.
She doesn't get easily convinced, and it has been one of the reasons that Manchester United felt it challenging to buy the player from Juventus.
Veronique Was Threw Out By The Security
Veronique has always been wherever his son goes. She always wanted to be around her son, which often got her into trouble.
In 2012, her son Adrien got the opportunity to go to Qatar for a trip by the PSG club, but Veronique dropped the offer as she couldn't fly with her son.
She also wanted to be with her son in the training ground, which is mostly not allowed.
She even came to fight with the coach of PSG when her son was kept in the reserve team, and when she refused to leave, the guards threw her out of the building.
She has been in many controversies like that because of her nature.
Veronique Clashed With Kylian Mbappe's Father
The French national team went against Switzerland national team in the Euro Cup 2020.
The game was a tie, but the match's attention was on Veronique as she clashed with Kylian Mbappe's father and Paul Pogba.
Kylian Mbappe missed the penalty in the game against Switzerland, and after that, Veronique went to Mbappe's father and criticized him.
She said that Mbappe didn't perform well and as being the best player, his penalty was really disappointing.
She even told his father to scold Mbappe once they reached home. In the exact match, Mbappe missed a ball that was converted into a goal by Switzerland.
For this, the mother of Rabiot went to Pogba's family and argued with them.
With The Loss Of His Father, Lost Adrien Everything
Adrien was having a hard time at PSG because he was not let play and was included in the reserved team.
At that exact moment, he lost his father.
His father suffered from a severe illness named Locked syndrome, which paralyzed him for 12 years.
He had had a terrible year a few weeks before the incident, a bad year; he had already lost his close grandmother.
Things couldn't get worse as he did not see his future in the club he had always dreamt of playing.
The year was a dark year for the player.
The only thing that was nice in the year was his move to Juventus, which gave him much more time to play.
Visit Doveclove For Spicy Articles Of Your Favorite Celebrities
Subscribe to our Newsletter