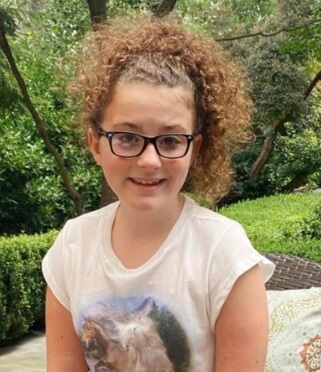 Aliannah Hope Simms is the daughter of television personality Leah Messer, famous for starring in Teen Mom 2. Her father's name is Corey Simms.
She also has a stepfather and stepmother named Jeremy Calvert and Miranda Simms.
She has a twin sister named Aleeah Grace Simms and a half-sister named Adalynn Faith Calvert.
She is an American citizen.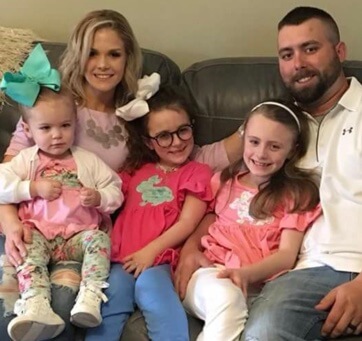 Parents Married Life
Leah is currently an unmarried woman. Leah has been married and divorced twice.
She married Corey Simms in 2009. They had twin daughters together.
Leah was only sixteen when she was pregnant with her twin's daughter.
However, they divorced in 2011 as they had a lot of conflicts.
Leah even admitted that she cheated on him with her ex-boyfriend.
This was the main reason for their separation. After Corey, she married Jeremy Calvert in 2012.
But later on they divorced in 2015 as things could not work well between them.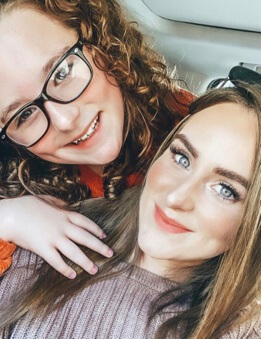 Age
Aliannah is currently twelve years old and has her birthday on 12th December. Her height is unknown.
Net Worth
The estimated net worth of Leah is $50 thousand. She earns through working on various projects.
She even earns money through her book.
Leah's Present Relationship
After her two failed marriages, she again found love in her life. She has been dating Jaylan Mobley currently.
Leah revealed that they met through a project. He is a U.S. Army.
Leah is very happy with him and even her daughters are already impressed by him.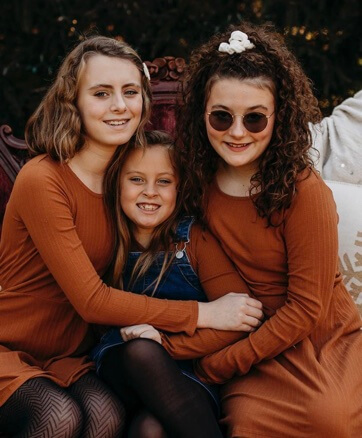 Aliannah's Illness
Leah opened up about her daughter's illness to her fans.
Her disorder was noticed at an early age as she was not growing up well like her twin sister.
Leah revealed that Aliannah was diagnosed with a rare genetic disease known as muscular dystrophy.
But they have been consulting the doctor and continuing the treatment process.
Moreover, Leah is a perfect mother, and she has always been doing the best thing for her daughter in every way she can.
Was Leah A Drug Addict?
Leah faced a lot of problems from an early age. She went through lots of up and down in her life.
She went through depression and anxiety. She went through suicidal tendencies.
Her mother did not even emotionally supported her. Even her parents were unable to help her.
In order to overcome all of these problems, she started to use heroin.
She revealed her struggle with drug addiction in an interview with the Knockin' Down Doorz podcast.
Did Leah Go To Rehab?
Leah revealed in an interview that she was suffering a lot. But she did not know what she was suffering from.
She suffered from depression and anxiety because of her past mistakes and regrets.
She even came to know about her daughter's disability.
So, to seek help and deal with the various problems she has been struggling with, she went to rehab.
Teen Mom 2 Actress Owns A New Home
Leah's current boyfriend, Jaylan Mobley, a US Army, gifts a new home to her.
He gifted a big two-story brick home to her. Leah finally owns a new home after selling her first home.
Leah Slammed On Social Media
Leah is very active on social media. She keeps sharing photos and her opinion.
She keeps her fans updated through her social media accounts.
But recently, she was condemned by some people when she shared a picture with her daughters.
Due to this reason, she was compelled to delete this post.
Leah Ordered By Court For The Drug Test
Leah, the mother of the twins' daughter, was ordered by the court to perform a drug test.
She was ordered by the court to perform the test as her ex-husband was determined to get his daughters custody.
If the test results had come positive, she would have fully lost custody of her daughters to her ex-husband Corey.
Nevertheless, Leah passed the test results as the test result was negative.
Visit Doveclove For Spicy Articles Of Your Favorite Celebrities
Subscribe to our Newsletter