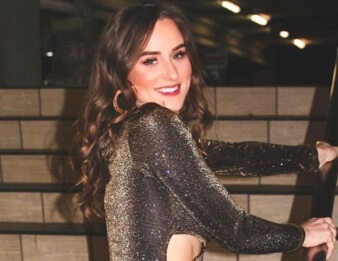 Leah Messer is an American TV personality. She is well known for her role play in Teen Mom 2.
She was born to her parents Dawn Spears and Gary Lee Miller. She has three kids and their names are Adalynn Faith Calvert, Aleeah Grace Simms and Aliannah Hope Simms.
She is an American citizen.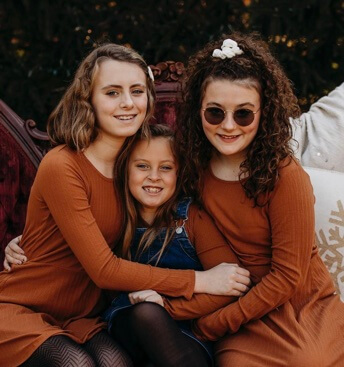 Mother Married Life
Leah was previously married to her ex-husband Corey.
She tied the knot with Corey Simms in 2009 and the couple stayed as husband and wife for only two years as they divorced in 2011.
They had two daughters together. After that Leah had her second marriage with Jeremy Calvert.
Leah and Jeremy have a daughter together. They ended their married life in 2015.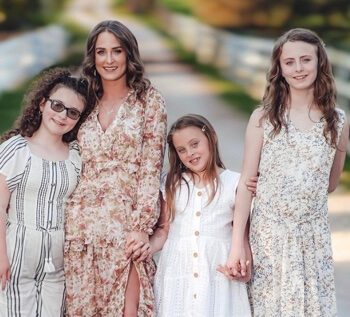 Leah's Current Relationship
As of 2022, Leah is dating Jaylan Mobley.
They started dating each other sometime back and opened up about their relationship through social media.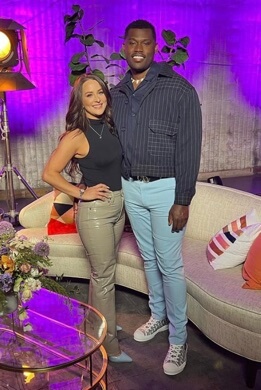 Age, Height, And Weight
She is 29 years old. Her height is five feet and four inches.
Net Worth
Her net worth is $50 thousand. Her source of income comes as being a tv personality.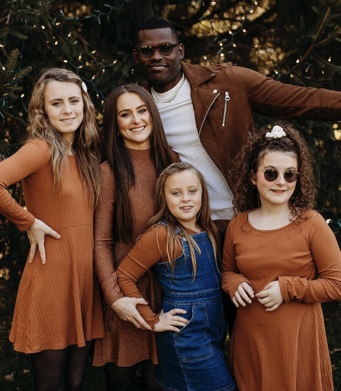 Daughter Diagnosed With Rare Disease
Leah is the mother of two twin daughters. Her daughter's name is Aleeah Grace and Aliannah Hope.
Leah opened up that one of the daughters, Aliannah is not normal like her twin sister Aleeah.
During the birth of her daughters, she noticed that her daughter Aliannah's rate of development was much slower compared to her other daughter Aleeah.
Leah and her husband noticed that Aliannah's leg was very unusual at her daughter's birth.
Aliannah's legs were not strong enough to handle her weight.
After consulting with many doctors, it was known that her daughter has a rare disease of muscular dystrophy, and she was the first child with that disease.
The doctors said that the disease is progressive, but as it's the first case, they are unsure how that disease will progress.
Went To The Rehab
In an interview, Leah revealed about her going to rehab.
She was asked by an interviewer why she had gone to rehab.
Leah opened up that she didn't go to rehab because of addiction.
She said that she was suffering from depression and anxiety and had no person who would support her, and she was not in the phase of helping herself.
When she decided to go to rehab, she didn't know what was wrong with her and why she was going there.
The only thing she realized as she was suffering from something, and she needed someone to help her overcome that.
She needed help, and that's why she went to rehab.
Leah's Daughter Misbehaved With Producer
Leah has three daughters with her two ex-partners. Her eldest daughter's name is Adalynn.
Sometime back, many people judged her daughter Adalynn saying that she misbehaved with the Teen Mom show producer.
A short clip of Adalynn where she was telling her sister about gum stuck on the microphone.
The producer kindly told her to remove the gum from the microphone.
But people back said that she did that on purpose.
Leah defended her daughter, saying that it happened accidentally and her daughter was six years old.
Sharing Her Part Of Her Story
Leah is a mother to her three daughters.
She found a lump on her right breast, and everyone knows finding a lump on the breast may be a symptom of breast cancer.
Her daughters are growing older, so she wants her daughter to have knowledge about all the things and changes that comes with growing age.
She told her daughter about the menstrual cycle and also told her to check their breast while having a shower.
She asked her daughters to feel free about sharing their problems with her.
Visit Doveclove For Spicy Articles Of Your Favorite Celebrities
Subscribe to our Newsletter