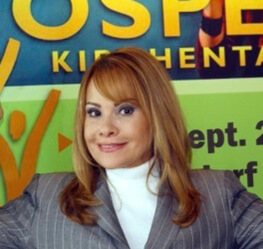 Assiria Nascimento is the ex-wife of former professional football player Pele.
She was born in the year 1960 in Londrina, State of Parana, Brazil.
Her birth name is Assiria Seixas Lemos. Assiria herself is a psychologist and gospel singer by profession. She is a Brazilian citizen.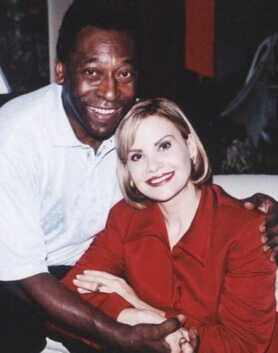 Married Life Of Assiria
Assiria was married to Pele, a well-known legendary football player. She got married to Pele back in 1994.
After two years of marriage, the couple welcomed twins Joshua Nascimento and Celeste Nascimento.
Pele also has four other kids from a different woman. They are Edinho, Flavia Christina Kurtz Nascimento, Kelly Cristina Nascimento, and Jennifer Nascimento.
He also had a daughter named Sandra Regina Arantes do Nascimento, whom he had with his maid but refused to claim as his own.
Assiria went under fertility treatment to have babies. After staying fourteen years as husband and wife, they got divorced in 2008.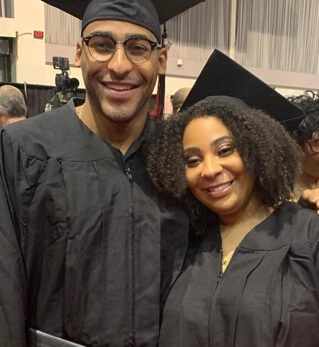 Age And Net Worth
Assiria is 62 years old. Her net worth is unknown.
However, her ex-husband Pele, who is 82 years old, has a net worth of $100 Million.
Assiria's Ex-Husband Stopped His Chemotherapy
Assiria's ex-husband Pele was suffering from colon cancer and was undergoing chemotherapy for a long time.
But he started having respiratory problems, so he was admitted to a hospital in Sao Paulo.
He was having a hard time, and many people thought he would not be fine, but he reported that he was all right and was feeling stronger after some time in the hospital.
The doctors reported that he no longer needed chemotherapy and was in stable condition.
He does have some respiratory problems, but those are being cared my medications.
So, there was nothing to worry about. Still, many wished for his health, including the famous player Kylian Mbappe.
There Cannot Be Another Pele.
Pele is stated as the greatest player in the history of football ever to be born.
Any player has ever inherited his title, and he remained the God of football.
But when asked if there could be another Pele born in the World, he said no.
He revealed that where ever he goes, people claim their country's best player to be the new Pele.
Argentina claims Maradonna, Germany claims Franz, and England claims George Best to be the new Pele.
But from Pele's point of view, no one is born like him. He also said that his mother and father had stopped making babies, so there was no chance there could be another Pele in this World.
Pele Was Criticized For Not Speaking Out
Pele won the World Cup in 1970, and he expressed the finals to be a relief. His expression showed that he was not happy about winning but was happy about not playing another match.
At that time period, Brazil was under a military dictatorship. So, players were also under great pressure.
They felt like dealing with death in every match. But Pele was a world-known player, and people thought that if he spoke out, he could change the country's political state.
The citizens of Brazil criticized him for not speaking out. But Pele revealed that he had never encountered any of the bad things that the dictatorship brought.
He only heard the stories but had never faced such things.
Pele Was Not The Greatest Scorer As People Say
Pele scored 1283 goals in his career, the highest goal ever in football history.
But it was found out that he didn't score that number of goals officially.
He played many tour matches and matches with the military. So counting all the goals, he told the number 1289.
But in reality, he has 757 goals scored in 812 matches. It is indeed one of the highest goals ever scored, but about the highest scorer, he isn't at the top.
As he is the greatest player of all time, he is behind a few players in the number of goals scored.
Visit Doveclove For Spicy Articles Of Your Favorite Celebrities
Subscribe to our Newsletter