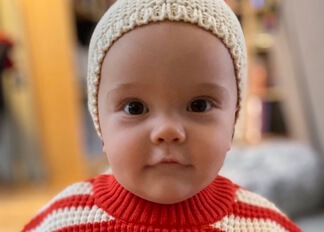 Cleopatra Ricci Hampton is the beautiful daughter of Christina Ricci.
Christina is a famous and talented American actress popularly known for playing unusual characters with a Dark Edge.
Her recent character hit is in the 2022 Netflix comedy horror series named Wednesday.
She has played the exciting role of Marilyn Thornhill.
Cleopatra was born in 2021 to her parents, Christina and Mark Hampton. She has siblings named Freddie.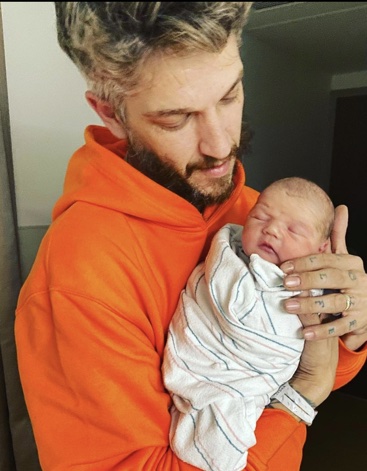 Mother's Love Life
Before Cleopatra was born, her mother fell in love with her ex-husband James Heerdegen.
The couple met each other while working on the 2011 American drama series Pan Am.
After a year, the sources confirmed that they were in a romantic relationship.
The ex-couple was so private that the sources had to figure out their engagement after a ring was seen in Christina's hand in 2013.
The pair married, but the information about their marriage was not revealed.
After a year, Christina was pregnant and gave birth to a baby boy named Freddie in 2014.
After making many memories and being together for almost six years, the news of James that the California native had obtained emergency protection against him started spreading.
After a month, Christina filed a divorce, and afterward, James was ordered to stay 100 yards away from Christina.
Christina fell in love with Mark Hampton for the second time and started staying with him.
The couple has been together since then. Christina was pregnant with a baby at 41, and the couple welcomed their daughter in 2021.
They kept their name, Cleopatra Ricci Hampton.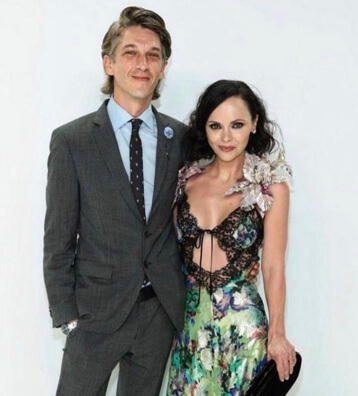 Christina Hated Fame
In the interview with Kelly Clarkson, Christina talked about her childhood, fame, and her son.
She started the interview by talking about her obsession with fortune cookies.
She loves Fortune cookies and always carries them in her phone case.
Every time the cookie gets finished, she restores them in her transparent mobile cover.
But one time, when she was traveling, a man tried to use that reason to start to talk to her. S
he wanted to have alone time and was in no mood to talk, and after that, she thought of stopping doing that.
Kelly also said that she loved the cookies, so they both are the cookies on the show.
Christina has her own rule of eating the cookie, so she took a little bite of the cookie and then read her fortune written on the wrapper.
Christina then talked about her new show, Yellow Jackets, and explained what that movie was about.
After that, she talked about being a child actor. She started acting when she was seven years old, and as a kid, she enjoyed her job a lot.
She hated being a kid and going to school, so her acting career made her escape those things.
She now has an eight-year-old son, and she uses her work at the age of seven every time her son says he can't do something.
As a child actor, she started getting fame very early, but as she grew up, she started hating the fame and all the attention that she was getting.
She was being asked about herself, and as she was just a teenager, she didn't want to tell others Yes because she herself had no idea about it.
She always loved working and acting, but she hated the same thing as a teenager it affected her a lot.
She was wild when she was a teenager, and she feels lucky that there was no social media at that time otherwise, her action would have created a lot of trouble for her.
Age And Net Worth
Cleopatra is a 1-year-old kid. She was born in 2021. Talking about her mother, Christina is 42 years old.
Cleopatra is a baby who is not involved in income-generating work.
She is living her best life with her mother, Christina, who has a net worth of 8 million dollars.
She earns 125 thousand dollars per episode. Her primary source of income is acting. Besides that, she is also involved in shoots and promotions.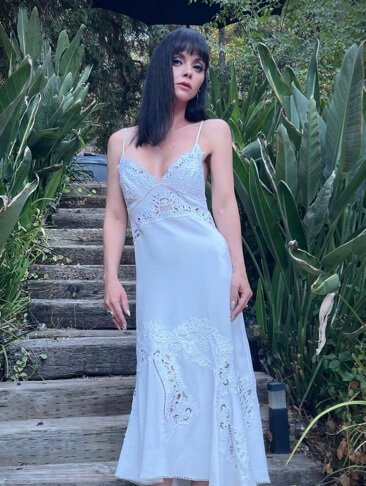 Christina Said That Mark Changed Their Daughter's Name Without Consulting Her
Christina, in an interview, revealed that her husband Mark threw a bombshell on her after she came out from a c-section operation during her delivery time.
The couple initially thought of giving their baby the name Celo, but afterward, when the baby was out, Mark believed that Celo would be the baby's nickname for Cleopatra, due to which Christina was shocked.
On top of that, being an excited dad, Mark posted a photo with a caption that announced her daughter Cleopatra Ricci Hampton's birth, after which all the media started making it news, and Christina accepted her daughter's name as Cleopatra.
Christina Said Jenna Is The Perfect Wednesday For This Generation
In an interview, Christina praised Jenna for the Wednesday role. She said that Jenna is the perfect Wednesday for this generation and has done it well.
She also added that Jenna reminds her of her young self. Christina loves Jenna as she is a very talented, dry, hardworking, sarcastic personality.
She says the girl has done very well and worked hard to fit into the character.
In the same interview, Christina also watches different shows of her.
She added that her son Freddie, after watching the Addams family movie, says Mom, you are so naughty.
Visit Doveclove For Spicy Articles Of Your Favorite Celebrities
Subscribe to our Newsletter