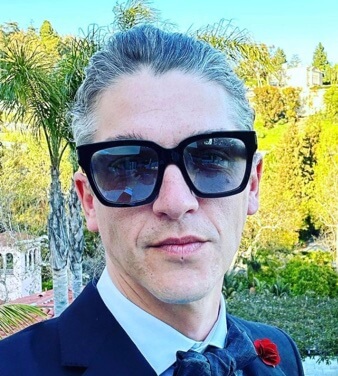 Mark Hampton is the husband of American actress Christina Ricci. He is a professional celebrity hairdresser by his profession.
He follows Christianity. He was born and raised in London, England. He is a British citizen by his nationality.
Married Life Of Mark And Christina
Mark and his wife, Christina, tied the knot in 2021.
After two months of marriage, Mark's wife Christina opened up about her pregnancy with Mark's first child.
In December 2021, the couple welcomed their first child daughter Cleopatra Ricci Hampton.
Mark is also a stepdad to Freddie Heerdegen, Christina's first child with her ex-husband Mark Heerdegen.
Mark and Christina dated for some time before getting married to each other.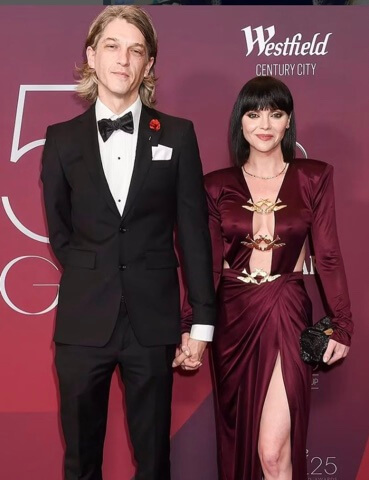 Age And Net Worth
Mark is 38 years old. He has a net worth of $1- $3 Million. His source of income is hairdressing.
Named His Daughter Without Asking His Wife
Mark and his wife became parents to a baby girl in December 2021.
During her daughter's birth, his wife Christina was getting prepared for delivery as she had to go through a c-section for her delivery.
They had to do some documentation and fill in the birth certificate, and Mark did that.
Mark told his wife that he shouldn't only write Cleo on the form and must use a full name.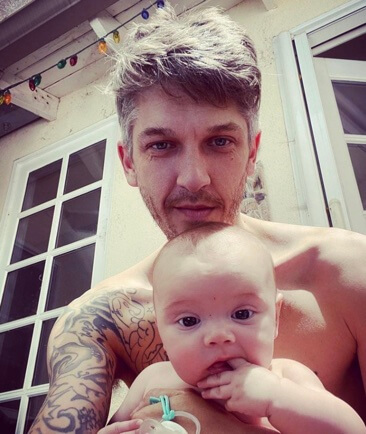 That was when Marks's wife knew her husband had already decided on the name without even talking to her about it.
She guessed the full name, asking her husband if it was Cleopatra.
She didn't have time to discuss the name as she was hurrying for a c-section, so she told her husband they would talk about it later.
Although her husband decided on the name alone, she did like the name.
Mark Used To Cut His Hair
Mark has been a hair stylist for a long time now. But his hair-styling journey started when he was very young.
He was just 16 years old when he started working.
He was living in Caerphilly, but then he decided to leave that place to start his career in something that he loved, so he went to Cardiff.
In his young days, he didn't have much money to afford a haircut, so he started cutting his hair, and when one of his friends told him about the studentship, he got inspired and started doing what he loved.
He got to work with one of the famous hairdressers, Guido and learned many things. After that, he never looked back and continued hairdressing.
Mark Has To Travel A Lot
Mark has built a successful career as a hair stylist, and throughout his long time in the industry, he has worked with many famous people.
According to Mark, working with big celebrities has never distracted him as he is focused on his work and doesn't care about who he is working with.
Working as a hairdresser is difficult for Mark; he has to travel to different palaces, making him feel like he is living in an airport.
He has been to Brazil, Italy, Japan, France, and almost every country for his work.
His job is traveling and styling people's hair for their photo shoots.
As Mark has been in so many countries, he learned that every country has its preference for hairstyles.
He enjoys giving people the look that they desire.
Mark Is A Brand Ambassador
Mark is one of the brand ambassadors for Toni & Guy.
He was 28 years old when he was chosen to be a global brand ambassador for Toni & Guy, making him one of the youngest.
Mark said his experience allowed him to be one of the ambassadors.
Throughout his career, he has experience working with many well-known celebrities, and his fine work has always made him the best.
Toni & Guy were searching for a British guy, and his work and experience with so many big stars made Toni & Guy choose him.
Visit Doveclove For Spicy Articles Of Your Favorite Celebrities
Subscribe to our Newsletter