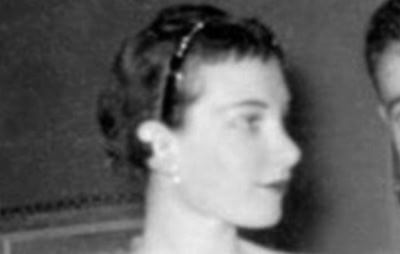 Harlene Rosen is the first wife of director Woody Allen.
She was born to Julius Rosen and Judith Rosen in New York.
About her ex-husband
Woody Allen American film director, writer, actor, and comedian. He was born on December 1, 1935.
He was born at Mount Eden Hospital, in New York City. His mother, Nettie, was a bookkeeper at her family's delicatessen, and his father is Martin Konigsberg, a jewelry engraver and a waiter.
He legally changed his name to Heywood Allen at the age of 17, and after that, he started calling himself Woody.
The marriage ended in a bad divorce
She tied the knot with Allen at a very young age when she was just 17 in 1956. He was 20 years old.
It ended in separation after three years old marriage in 1959.
He mocked and made fun of her in public, referring to her as a "generic wife".
They got divorced in 1963, he agreed to pay $75 a week in alimony.
If he had a steady job, the pay could have risen to $175.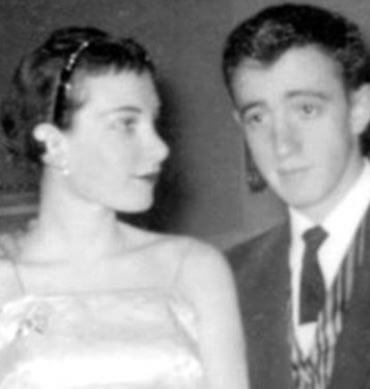 Sues ex-husband for defamation
Shortly after their divorce, she sued him for mocking her by referring to her as "the Dread Mrs. Allen" in one of his stand-up acts.
In his album Stand-up Comic, he explains that his ex-wife had sued him for a joke.
It also reported that he had been sued for $1 million for sexual assault.
A heartfelt message to him on his 80th birthday
She broke her silence of nearly five decades when she writes about their journey as a couple in Woody's biography.
She said he has always inspired her with his charismatic and creative personality.
She began to talk about their young love and making music together.
The situation got hard after marriage when he started to establish his career.
Allen married twice after his first divorce
In 1966 he married Louise Lasser, an American actress. During the time of them being together, she appeared in his film quite often.
They got separated in 1970. She said in an interview he was very possessive, and they did not string together any longer.
After this, he married Soon-Yi Previn on December 23, 1997.
Woody and Previn became a national news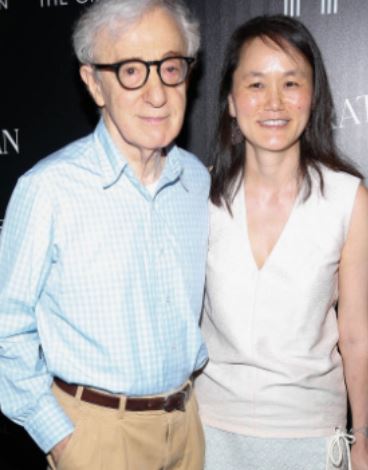 Previn is the adopted daughter of Allen's ex-girlfriend, Mia Farrow, whom he met in 1979 and began a relationship in 1980.
They have worked together in 13 of his movies.
Farrow and her ex-husband had adopted Soon Yi from Korea in 1977. She was an abandoned child.
In 1992, Farrow found nude photographs of her daughter in Woody's home.
This was when the bizarre relationship was revealed.
He claims that he was never a father or a stepfather to her, and they rarely spoke to each other before starting their romantic relationship.
On August 17, 1992, he issued a statement saying he is in love with her, and they got married on December 23, 1997.
The couple has two children, Manzie Tio Allen and Bechet Dumaine Allen, both daughters.
The family now lives in Carnegie Hill, Manhattan.
Allegation for sexual abuse
He was accused of sexually abusing Dylan, Farrow's daughter.
On August 4, 1992, he visited the children at her ex-partners' home, and the babysitter claimed she saw him lying on Dylan's lap, and Dylan too said he touched her private parts.
Woody strongly denied this allegation and said he was just framed.
After a six-month investigation, it was concluded that Dylan was not sexually abused.
In October 1993, the case was closed after a 14-month-long investigation, which proved him innocent because of less evidence.
No shame and regret on making a relationship with daughter?
Woody and his relationship with his stepdaughter Soon-Yi Previn have shocked the world. They are now happily married and living a peaceful life.
A decade back their relationship made a whole new controversy. Woody was in a relationship with Mia Farrow who had an adopted daughter Soon-Yi Previn.
Woody met Soon when she was 11 years old and by the time Soon reached 21, Woody and she started dating. Woody was also in a relationship with Mia at that time.
Mia and her other adopted children started doubting Soon dating someone because she started dressing in a sexier way.
Later Mia found nudes of her daughter Soon in Woody's phone which shook her whole world. According to her, those nudes were too nasty to be seen.
When Mia asked Soon about her affair she denied it. But Woody agreed and admitted his mistake. He cried in front of Mia and asked her to marry him.
But Woody and Soon had other plans so in 1992 they accepted their relationship and came out publicly. Soon claimed that she was physically and sexually attracted to Woody that's why she got into a relationship with him.
The whole world backlashed Woody for dating Soon despite being a father figure to her. But Woody claimed that he had never been a father figure to Soon in his entire life.
He never accepted her as his daughter nor had he ever been there with her while she was dating Mia so he has no regret about making Soon his wife.
Soon also claimed that her parents are Mia and Andre which too not real. She came to America when she was 7 and was an abandoned child. Woody was never her father not even her stepfather.
Net worth and income sources
Her information about net worth is unavailable.
Meanwhile, her ex-husbands net worth is $140 million, and his income source is film directing.
| | |
| --- | --- |
| Net worth | $140 million |
| Income Source | film directing |
Age, height, and weight
She was born in 1939, making her 82 years old.
Her other information is unknown.
Visit Doveclove For Spicy Articles Of Your Favorite Celebrities
Subscribe to our Newsletter