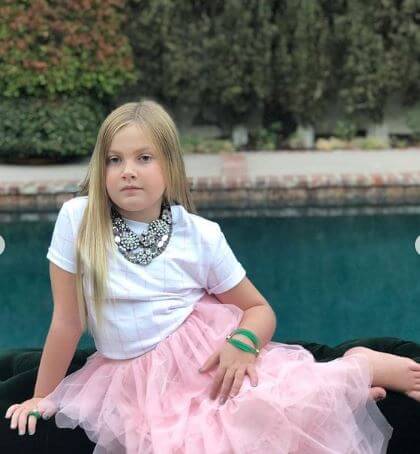 Hattie Margaret McDermott is the daughter of an author and actress, Tori Spelling.
Family and Siblings
Hattie parents are Dean McDermott and Tori Spelling. Her father, Dean, is a Canadian actor.
There are five other siblings of Hattie. Jack Montgomery is the elder half-brother of her, where their father is the same, but a mother is different.
Her other siblings are Liam Aaron McDermott, Finn Davey, Beau Dean McDermott, and Stella Doreen McDermott. She is the middle child of her family.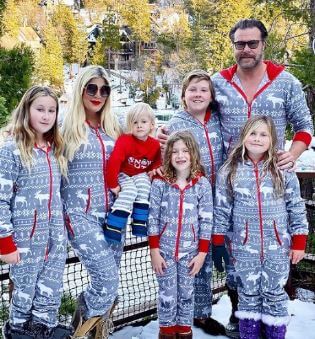 Behind her Name
Her parents were hoping to have a son and didn't even pick a name for a daughter.
But surprising, they were blessed with a daughter. Her gender was unknown to everyone.
They didn't have any name at the time of her birth.
Hattie had her middle name through her mother's nanny who was Margaret. Her brother Liam and sister Stella calls her Hattie Cat.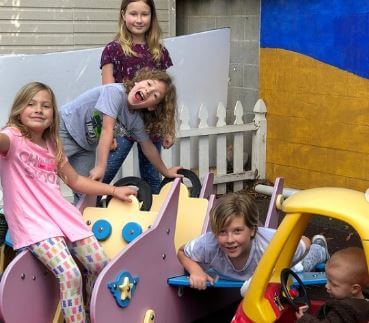 About her Mother
Tori Spelling is a well-known actress and author as well. Her full name is Victoria Davey Spelling.
She was born on May 16, 1973, in California, United States. She has a younger brother named Randy Spelling.
He works as a career mentor. She got her middle name 'Davey,' after her parental grandfather's name.
When she was just six, she learned to act through different classes.
When she was seventeen, she was offered to play a role in her father's series. Through this show, she was selected for the "Young Artist Awards."
During this show, she was given an offer for many different television shows as well.
On March 11, 2008, she published her first book, which is about her own life.
After her biography publication, she started to post much more books. She did many movies, television shows, made an appearance as a guest.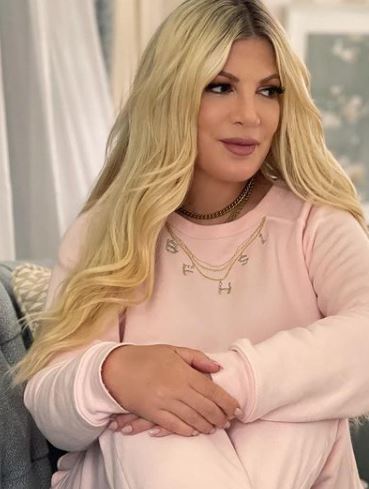 How did her parents meet?
Her parents both were married to each of their partners before they met. Her father, Dean, was married to an actress, Marie Jo, who had one son.
Her mother was married to a writer Charlie. Dean and Tori met for the first time through their TV movie: Mind Over the Murder, and they started to go out.
Eventually, they both legally separated with their partner and got married in 2006. And now they have five children.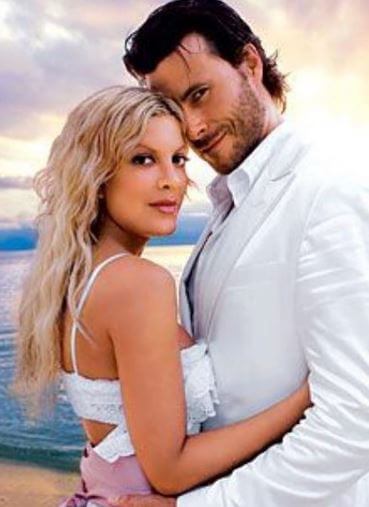 Hattie Grandfather Aaron Spelling
Hattie's mother, Tori, is the daughter of late American producer Aaron Spelling and American producer Candy Spelling.
Hattie's grandparents are well-known people. Her grandfather, Aaron, produced a teen series named Beverly Hills, 90210, where her mother has also played a role.
Aaron died on 2006 June 23.
Hattie's parents faced problems Mentally and Financially
It was found that Hattie's parents faced problems financially.
A lot was going on about maintaining their family, like raising their children to provide them with their needs and job stress.
Tori had a mental breakdown because of all of those problems.
With her Elder Sister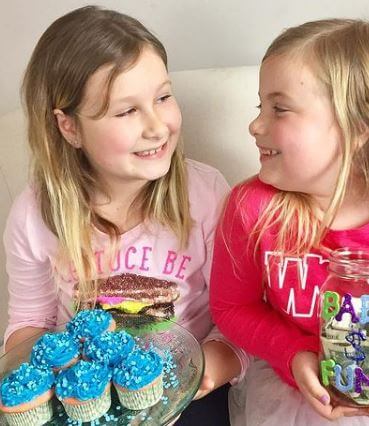 Hattie's mother, Tori, shared this beautiful picture of sisters bonding on Instagram.
Her captions showed the love that she has for her daughters. The unbreakable bond between the sisters.
Growing up in huge house
In the interview with SiriusXM, Tori opened up about her growing up in a big house. She said that her parents raised her in 56,000 square foot mansion.
The interviewer wanted to know her experience of growing up in such a big house. Tori opened up that her mom had good taste in house things, and the house she lived in was huge.
She lived in that house till she was 19 years old. The rooms in her house were also very big, and sometimes she physically felt very cold staying in those large big rooms.
But her house was very warm, and she had a cozy feeling living there. Tori lived in that house with her mom, dad and brother.
The interviewer said that there are 143 rooms in her house and 27 bathrooms. When Tori heard that, she said that she had hardly been in 5 rooms in her house.
Also, there were two gift wrapping rooms in her house, and her mom made that. She revealed that she learned all the DIY crafts from her mom.
She opened up that she and her parents mostly spend their time in the kitchen and sometimes in the office and their bedroom. She had 20 full-time staff in her house to maintain her big house.
Tori then opened up about her mom's obsession with Madame Alexander Doll and said that her mom brought 100 dolls and kept them in her big house.
Some of those dolls were also kept in her room, but sadly could not play with them because they were meant to keep inside the box.
She felt scared of those dolls as she saw them staring at her all the time. Her mom then moved all those dolls to a doll Museum and later kept them in an auction and sold them, including hers.
Tori added that her mom didn't give her any shares in selling her dolls in an auction, and she never even asked because she felts awkward to ask about.
Net Worth and Earnings
She goes to school. She has not started to earn, so the information about her earnings is not there.
But her mother is a well-known author and actress and her net worth is $500 thousand as of 2021.
| | |
| --- | --- |
| Net Worth | $500 thousand |
| Income Sources | Author, Actress |
Age Height and Weight
She was born on October 10, 2011, at a place in California, USA.
She is nine years old.
Her information about height and weight is not available.
Visit Doveclove For Spicy Articles Of Your Favorite Celebrities
Subscribe to our Newsletter