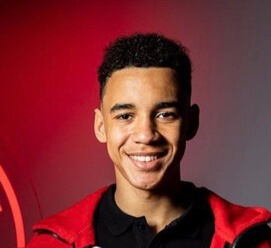 Jamal Musiala is a professional German football player. He currently plays for the team Bayern Munich.
He was born to his parents, Carolin Musiala and Daniel Richard.
He was raised by his parents with his two siblings, an elder sister Latisha Musiala, and a younger brother, in Stuttgart, Germany.
Who Is Jamal Dating Now?
Jamal is single. He doesn't have a girlfriend.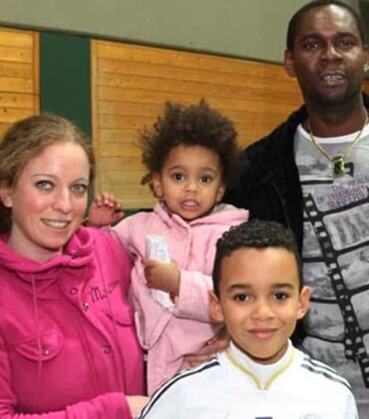 Age And Net Worth
Jamal is 19 years old. His net worth is $1.22 Million.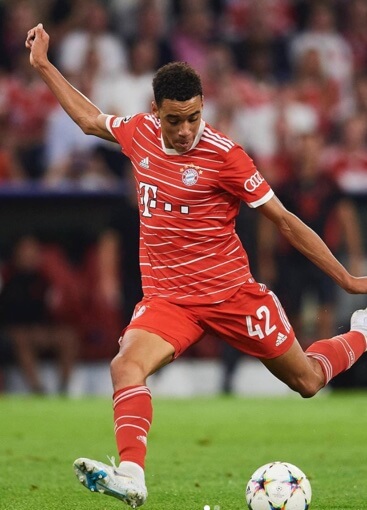 Jamal Is Dropped Off And Picked Up By His Mother
Jamal was a kid when he was playing randomly on a team in Southampton, where his talent was recognized by Chelsea.
They hence called him on trial, and he couldn't say no.
He eventually got hired by Bayern Munich, and at such a young age, he was playing with big players in the club.
He expressed that it was first awkward to talk and see the players he grew up watching playing together.
But it seems to become normal to him. It might surprise his fans, but he is actually dropped to the training and picked up after training by his mother.
He is so young that he has not got his license yet. He said that his license was going to come soon.
Jamal Implements Dribbling
Jamal is undoubtedly one of the best dribblers in the world, and that's what ESPN FC hosts think about him.
So they asked him about the secret behind such a great dribble and the ability to get past many defenders.
He hence revealed that it was all training for him.
Since childhood, he has always gotten used to playing in a close space like a garden and small ground.
He always worked on passing through a close space by playing with friends or training using cones.
He was never someone who was playing in the cage.
He played in open ground but found out what was working for him throughout the years.
Jamal hence knows to leave defenders back and pass them.
The Crowd Makes It Difficult To Communicate
Jamal revealed in an interview that he was really syncing well with the whole team, and he said that it is something that they worked on.
Jamal also expressed that while playing a match, the stadium is so crowded that they cannot actually communicate verbally.
They need to understand each other, carry on hand signs, and know the play.
It is something they are really good at executing, which makes it easy for them to score goals.
Jamal also said that his team finds it difficult to play in close space.
Therefore, they try to stay far or at least not in the same place while playing the ball.
Luck Is Always There In Football
Jamal played against the Barcelona club, where his team won the match with two goals, and he was the man of the match.
As a big match, many chances were created by both teams, but Bayern successfully scored two.
Jamal said that it was their hard work and luck that they won the match.
He and his team had the confidence to win but failed to score after many attempts. The ball was not going in at any cost.
Hence Jamal said that he believes in Luck and luck is always necessary for football. Luckily they won the match.
Jamal Loved Playing Against England
Jamal was once raised in England, so he has a feeling of home for English deep inside him.
He even played for the junior team in England in the past. But after moving to Germany, he felt like playing for Germany instead.
Surprisingly, he went against England in one international match, which ended up as a draw.
He expressed that he was really pleased to play with the English national team as he had been part of it.
He was also pleased to meet his friends on the team. But still, he was sad at one end as they didn't win, and it was an important win for his team.
Visit Doveclove For Spicy Articles Of Your Favorite Celebrities
Subscribe to our Newsletter