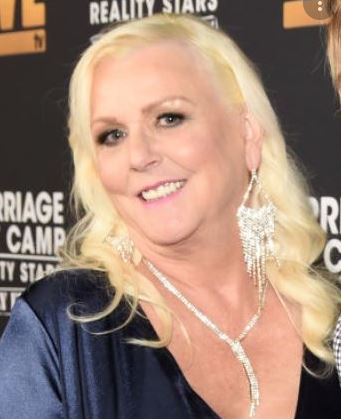 Jane Elizabeth Carter is the mother of the 90s most loved rapper and songwriter, Aaron Carter, and musician, singer, and songwriter, Nick Carter.
Her son, Nick, is married to Lauren Kitt.
Marital Dispute and Separation
Jane, whose birth name is Nee Spaulding, was married to Robert Gene Carter. He was best known as Bob.
They lived together in Tampa, Florida, USA, and moved on to New York after having kids.
The couples were violent with each other. They did not have a proper marital relationship.
They were abusive couples and were junkies. Most of the time, they were drunk.
They were also found consuming illegal substances. They were never soft with each other. They got divorced after a long time of marriage.
The reason for their legal separation was violent behavior, constant cheating, and raising hands on each other.
Later, Jane's husband, Bob died on May 17, 2017, at the age of sixty-five years old. Due to a sudden Heart Attack, he died at his home in Florida.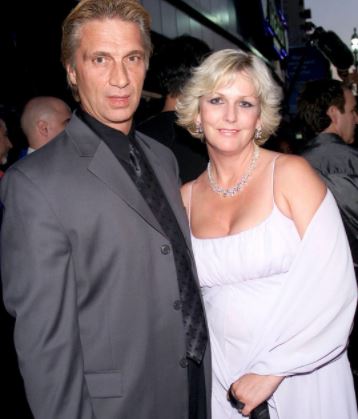 Famous Children
Jane had five children in total with her late ex-husband Bob.
Her children are quite famous and have flourished in their respective fields.
She had three daughters named Leslie Carter, Angel Carter, and Bobbie Jean Carter.
On June 6, 1986, Leslie was born in Tampa, Florida.
She died due to a drug overdose on January 31 of the year 2012. She was found unconscious at her father's home in Mayville.
Leslie was a known singer in America. She was also a mother of one child.
She died at the very young age of twenty-five. She was buried at Chautauqua Cemetery.
Jane's daughter Angel is also a singer, born on December 7, 1987, in Tampa. She is thirty-three years old.
Jane's next daughter, Bobbie Jean Carter, was born on January 12, 1982, in Jamestown, New York.
She is thirty-nine years old. She also works in the entertainment industry. She is a well-known TV personality.
Jane has two sons named Nick Carter and Aaron Carter.
Nick was born on January 28, 1980. He is forty-one years old and the most famous of all of his siblings.
He is from the biggest boy band of the 90s, the Backstreet Boys.
Aaron Carter is the next son of Jane, born on December 7, 1987.
He first gained fame through his rap music. His fan base was mostly young kids and teenagers.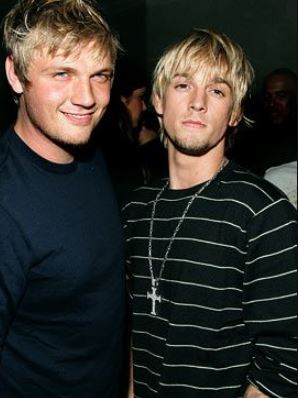 Relationship With Her Children
Jane Elizabeth's children are famous. But those famous artists never really had a good relationship with their mothers.
Jane was abusive and toxic. On the other hand, her kids were also involved in illegal substance abuse as an escape from their unhealthy family relations.
Her kids shared in many interviews that Jane was not a good mother. She barely took care of her children, and as a result, they developed bad habits like smoking and consuming drugs.
Her children also did not have a proper bond with each other. Her two sons were also involved in fist-fighting with each other.
There was no good correspondence among the siblings, too.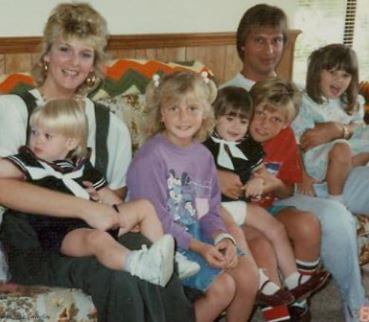 Jane's Troubled Nature
Jane is a drug abuser. She has gone on and off to rehab.
After divorcing her husband, too, she was mad at him for cheating with several women.
She entered his house, where he was sleeping with his girlfriend in the bedroom.
She threw rocks and broke the windowpane. She dragged his new girlfriend from the bed and pulled her hair.
She started beating her up with the remote control on her head. She was arrested by police and charged with beating up an innocent person.
They did not file any cases, but restraining orders were kept.
She was also accused of using a hundred thousand dollars from her son's Aaron bank account without his permission.
Jane's Late Son Struggled A Lot
Jane's son Aaron passed away when he was 34 years old. Her son Aaron's life was full of struggles and criticism.
In an interview with Entertainment Tonight, Aaron talked about the struggles that he faced.
He was a very talented musician, but he received so much criticism that it broke his self-esteem.
Aaron was very skinny since his childhood days, and he got fame as a child star.
Because of his weight, he had to face lots of hatred and insensitive comments from people he got insecure about his own looks.
Aaron was so skinny that he looked malnourished. Because of the way he looked, people threw shades at him, saying he had AIDS.
Every day, he woke up seeing comments from people telling him he had AIDS and he should die.
He had an eating disorder, which was one of the causes behind him being too skinny.
People accused him that he looked the way he was because of his intake of meth drugs. He was body-shamed so badly that he hated how he looked.
Seeing people's bad comments and being accused of things that he had never done in his life hurt him badly and destroyed his self-esteem.
There was a time when that negativity consumed him, and he just hated himself watching in the mirror.
He had no fault and had no control over how he looked, but still, he had to face negativity.
Aaron teared up, sharing these things in the interview. He hated his body and face so badly that he had voluma, fillers, Juvederm, and Restylane used on his face to make him look good.
Net Worth
The net worth of Jane Elizabeth has not been revealed.
The net worth of her son Aaron is given below:
| | |
| --- | --- |
| Net Worth | Sources |
| $400 thousand | Rapper, singer, songwriter |
Age, Height, And Weight
Her age, height, and weight have not been revealed.
Visit DovecloveFor Spicy Articles Of Your Favorite Celebrities
Subscribe to our Newsletter