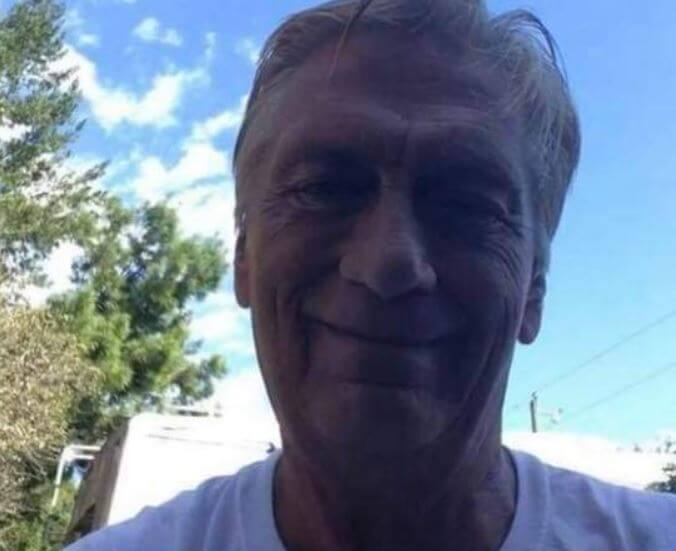 Robert Gene Carter is the father of an American musician, singer, and actor Nick Carter. He was born back in 1952.
He was married to Jane Elizabeth Carter. But the marriage ended in a divorce, and he tied the knot with his third wife, Ginger R. Elrod.
He is the father to eight children; three sons and five daughters. He owned a bar called the Yankee Rebel in Westfield, New York.
Marriage
Robert was married to his second wife, Jane Elizabeth Carter.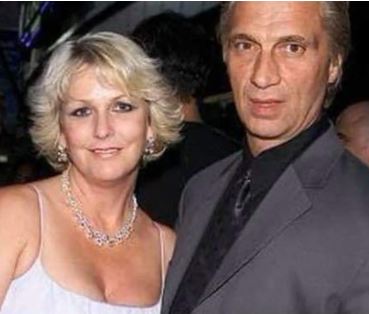 The couple welcomed five children in their marriage period. Three daughters, Bobbie, Angel, Leslie, and two sons, Aaron and Nick.
But the marriage ended in divorce in 2003. Then in 2004, James' wedding took place with his third wife, Ginger R. Elrod.
The couple welcomed two children, son Kaden and daughter Taelyn. He also had one daughter from his first marriage.
About Son Nick Carter
On January 28, 1980, Nick was born to Jane and Robert in Jamestown, New York.
His birth name was Nickolas Gene Carter. He has Welsh, German, Irish, and English ancestry.
He is married to Lauren Kitt. He has three kids with her.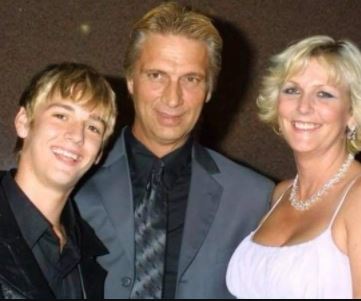 He has seven siblings. One sister from his father's previous marriage, four siblings from his parents, and two from his dad's other marriage.
Nick's Early Age
At a young age, Nick started acting and singing. His mother enrolled him in voice lessons with a voice teacher.
She also got him dancing lessons in ballet and tap and dance at the Theatre at ten.
Nick did several commercials, and in the late 1980s and early 1990s, he also auditioned for several acting roles.
Rough Childhood
Along with his siblings, Nick grew up in an unusual and abnormal household.
Nick's childhood was a little rough as his parents used to fight and scream at each other.
Nick had grown up with friends who were either dead, drug addicts, or in prison.
Hated seeing oneself on screen
Robert's son Nick gave an interview to "Esquire" where he opened up about why he hates watching himself. He was asked to watch some of his videos on that show, which he didn't like.
He started talking about one of the first and old videos, "We've Got It Goin' On." He was just 15 years old when he did that video, and all the people in that video were wearing old-fashioned clothes.
Then he talked about his second video, which was a dancing video that he enjoyed doing. He was given the opportunity to be in Chance the Rapper's video, whom he adores.
He talked about another music video, "I Want It." That was his first label song, and he and his team had to write it again. He then watched a video of himself, and that video was of when he was 12 years old.
He hated seeing himself in the video. He was there in that video wearing a big pants, and it was his first participation in a program, and he won that contest in the second position where he got a camera.
He was happy getting that camera, so he started filming everything on that camera as soon as he reached home. Then a short movie tape was played in which he was welcomed as a drum teacher.
He was happy to work with a very talented actor in that show. He thinks that he is a bad actor. But he is fine with it because he is a good singer.
After that, his weeding video was played, and he talked about it, saying that it was the best day of his life and he found an amazing wife. He has two kids with her and is very happy about that.
To know more about it, do check the full interview
Shocked to know about pregnant
Nick Carter and his wife, gave an interview on the talk show Good Morning America where the couple talked about their unexpected pregnancy.
Nick and his wife Lauren were already parents of two, and now they are expecting their third child.
When Nick and his wife got the news of their pregnancy, there were surprised moreover, they were shocked when they knew about their having their child.
Lauren was already five and half months pregnant while she was pregnant with their third baby.
Nick and Lauren never thought he could be parents again after Lauren suffered three miscarriages.
They had lost hope of having after Lauren's miscarriage, and she was already old enough to have a baby.
Lauren opened up that she didn't feel any pregnancy symptoms at that time.
She was on a diet to lose weight and was working out hard. The thought of pregnancy never hit her mind as she had medical issues and she was older enough.
The only thing that made her go and visit the doctor was her inability to sleep.
She could not sleep, and she felt that something was not okay with her, so she told Nick to see a doctor because she felt that she might be pregnant.
When they went to the hospital, she and Nick got the most unexpected news of having a baby.
She didn't believe that she was pregnant at first. Nick said that he wants to keep his wife and baby stress-free, and he feels that God blessed them with the baby.
He opened up that he is not Backstress Boys anymore. All he is at that time is a dad.
He also posted the ultrasound video on his social media, writing that he and his wife are so blessed that he got such substantial unexpected happiness.
Net worth and earnings
Robert's net worth is unknown, while his son Nick has a net worth of $35 million.
Age, Height, and Weight
Robert died at the age of sixty-five. His height and weight are not known.
How did Nick Carter get into Backstreet Boys?
Nick auditioned for Disney's The Mickey Mouse Club and Backstreet Boys.
With the contract of $50,000 for The Mickey Mouse Club, Nick had options to join the club or Backstreet Boys.
He chose to go for the Backstreet Boys.
Nick had his tutor on tour after joining Backstreet Boys.
He was 13 years old when the Backstreet Boys formed the vocal group. He was the youngest member of the group.
Nick's Solo Career
After leaving the group, Nick released his first solo album, "Now or Never," on October 29, 2002.
That album sold over 500,000 copies in the first week. It reached no.17 on the Billboard 200 charts. The album was also certified gold, both in Canada and United States.
It beats Brad Pitt and Justin Timberlake.
In 2000, Nick was no. 9 in the "50 Most Beautiful People" of People's Magazines.
In 2002, he was voted for the "Sexiest Man in the World."In which he beat actor Brad Pitt and singer Justin Timberlake in the competition for the title.
Miscarriage
On October 20, 2008, Nick met his future wife, Lauren Michelle Kitt, at a gathering at his house.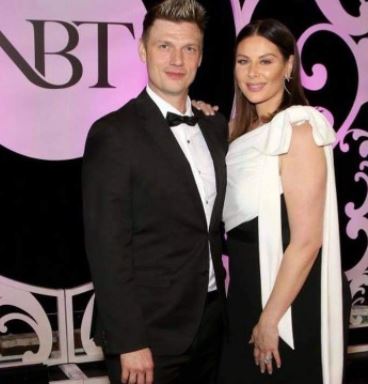 Nick proposed to Kitt on February 20, 2013, and on April 12, 2014, they tied the knot.
In April 2016, they had their first child, a son. In September 2018, Nick revealed that Kitt had a miscarriage.
Their second child, a daughter, was born in 2019, and in 2021, they welcomed their third child.
Visit Doveclove For Spicy Articles Of Your Favorite Celebrities
Subscribe to our Newsletter