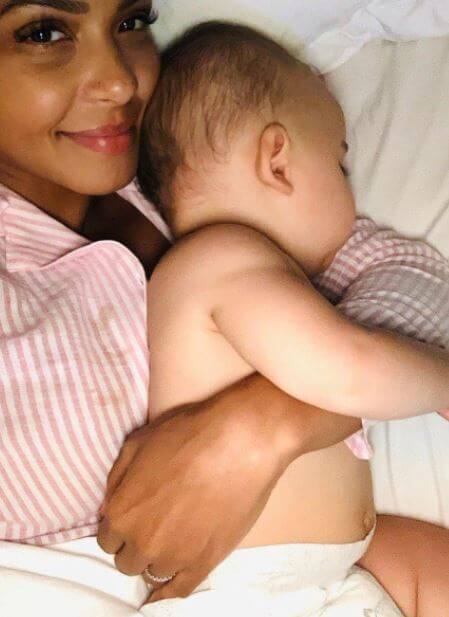 Kenna Tota is the newly born son of Christina Milian, an American singer, songwriter, and actress. Christina is born to parents Carmen Milian and Don Flores.
More about Kenna Tota
Kenna was born on April 24, 2021. His mother shared the news of his birth through an Instagram post where she is softly holding him.
His father's name is Matthieu Tota. He is famous by stage name called M. Pokora.
He is a French singer and songwriter. He was born on September 26, 1985, and his current age is thirty-five years old as of 2021.
His famous mother, Christina Marie Flores, was born on September 26, 1981, in Jersey City, New Jersey, United States. She is thirty-nine years old.
Kenna has two elder siblings, a sister, and a brother. His sister's name is Violet Madison Nash, born in 2010. She is eleven years old.
Kenna's brother's name is Isaiah Tota. He is just one year older than him. He was born in 2020.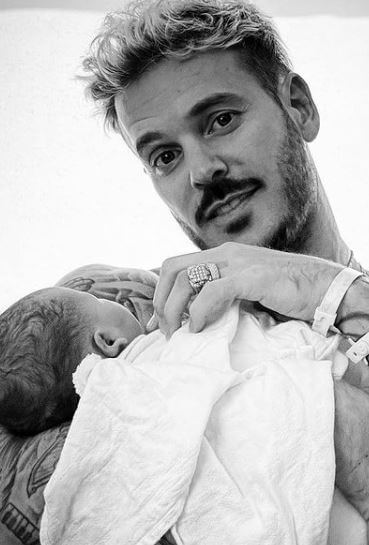 Kenna's Parents
Christina and Matt Pokora have been in a serious relationship since 2017.
They first met at a restaurant in France, and the restaurant manager suggested they should meet each other as they both are musicians.
Christina was not eager to meet him, but she changed her mind after seeing him and being attracted by his handsome-looking face.
They both communicated and found out that their birthdays are on the same day.
Christina said that the universe wanted them to be together. She also mentioned that they both go along well because of the same birth sign.
They both exchanged their number that night and started going out after that. She said she felt like the stars were aligned.
They started appearing on red carpets together. They were in a long-distance relationship, so Christian also moved on to the next city to be closer to him.
After a few months, he confessed that he wanted to have babies with her. Christian said no guy ever said that to her.
However, her gut feeling also told her that they were going to become parents. Now she has two children with Matt Pokora.
She has one daughter with her ex-husband, The Dream.
Christina said she feels grateful to have Matt in her life. She also mentioned that no man has ever made her feel this special.
She stated that their relationship had been a new experience for her.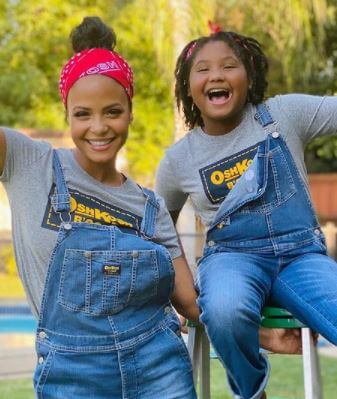 Professional life of Kenna's Mother
Christina is a singer and an actor. She has released and collaborated with many known singers like Jeniffer Lopez, Ja Rule, Hillary Duff.
She is also a talented actress. She has appeared in movies like American Pie, The Wood, Love Do Not Cost a Thing, Ghost of Girlfriend Past, Memories of Past, Bring it On: Fight to the Finish, Falling Inn Love, Be Cool, Snow Globe, and so forth.
Likewise, she has also starred in several television shows like Smart Guy, Sister sister, Meet the Browns, Let's Do the Timewarp Again, The Oath, Christmas Cupid, East Los High, Charmed, A Snow Globe Christmas, and so on.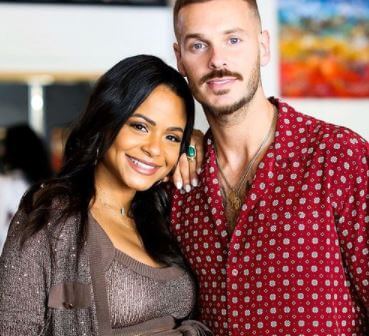 Christina has weird hobby
Christina gave an interview to The Real Daytime where she talked about her husband, Matt Pokora.
While Christina was in this interview, she and Matt were not married; they were dating, so she discussed enjoying her love life with her boyfriend.
The interviewer said that she has been following Christina on her Instagram, and when she sees Christina's posts with her French boyfriend, she feels obsessed with them.
Christina said that her boyfriend Matt had moved to LA, and they were in the same city. Before that, Matt and Christina were in a long-distance relationship, and Christina was used to it.
But when she found out about her boyfriend moving to the same city, she was a bit worried, but they got along very quickly.
She then said that people sometimes get bored when they have to be with the same person all day and night, but in case of her, she can spend her entire day and night with her boyfriend.
They have an amazing relationship, and she loves spending time together.
She and her boyfriend work out together, and when she looks herself in good shape, she gets more inspired, and that's the good thing about her workout.
Christina then started explaining the things that she loved about France. She said that she has been to France for music, but sadly, she hasn't got a chance to make much music.
She saw people kissing on bridges, and she loves the history of France and feels happy being with a French man.
Christina then opened up about one of her weird hobbies: painting a porcelain doll. She said that she started doing that with her mom, and her mom used to sell those dolls.
Her mom started painting dolls when she divorced Christina's dad, and she and her mom started doing that so that they could distract their mind.
Her boyfriend was unaware of her hobby, but later, he found out.
Net Worth
He is just a baby. He is too small to start work. The net worth of his mother is given below:
| | |
| --- | --- |
| Net Worth | Sources |
| $4.5 million | Singer, songwriter, actor |
Age, Height, and Weight
He even hasn't celebrated his first birthday.
His weight is 3.5 kilograms.
His height is 50 centimeters.
His nationality is French.
His ethnicity is Polish.
His grandmother's name is Arianna Huffington, an author, and businesswoman.
Visit Doveclove For Spicy Articles Of Your Favorite Celebrities
Subscribe to our Newsletter