Konny Rodriguez is the wife of the late Sixto Rodriguez. Her husband was a singer and songwriter.
They met at Wayne State University in 1972 as both were studying at the same University.
They got married in 1984. They share a daughter, Regan. She had two step-daughter Eva and Sandra.
They were legally married until the death of Sixto but had been separated several years before his death.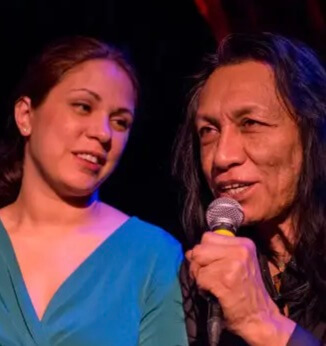 Konny's Husband Died At The Age Of 81
Konny's husband, Sixto, passed away on Tuesday. His official website Sugarman.org confirmed the death of his news.
The actual cause of his death has not been revealed yet.
Simon Chinn and musician David Scott paid tribute to him.
Konny Talked About Her Late Husband
Konny remembered her husband after the death of his news broke.
She said that he loved college, learning, and teaching. She shared he was always into music and he would play anywhere, anytime.
She said she noticed him when he was walking down Cass Avenue with his bag and guitar.
She added he was a very unique person.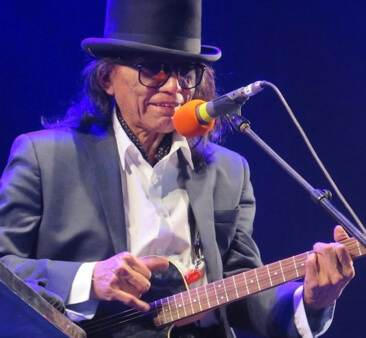 Age
Sixto was 81 years old at the time of his death.
Net Worth
His net worth was estimated to be $5 million.
Documentary Based On Rodriguez's Real Life
A Swedish filmmaker heard about Sixto and made a film after him.
Searching for Sugar Man is a documentary about Sixto's real life, released in 2012.
The documentary won an Oscar award for Best Documentary Feature.
When asked about his reaction to his documentary, he replied he enjoyed watching his daughters.
He said the presence of his daughter in that documentary was the highlight for him.
He added he was only in the documentary for eight minutes and believed he did a good job.
Talked About His Suicide Rumor
Sixto was born in Detroit, Michigan. He released some records, but it was not hit in the United States.
However, his records were viral in South Africa. He was more famous than Elvis Presley and The Beatles in South Africa.
There was a rumor that Rodriguez committed suicide on stage in South Africa.
People assumed he lit a fire and burned himself on stage in front of the audience, but there was no proof.
He said he had never been to South Africa and knew nothing about that country.
He didn't react to his suicide rumor. He said he dropped out of the music business in 1974 as he was unsuccessful, except he did a tour in Australia in 1978 and 1981.
He said he didn't know what was happening in South Africa. Although there was a rumor of his death in South Africa, his records continued to sell.
Later they found out that he was alive.
Inspired The Generation Of Anti-Apartheid Protestors In South Africa
None in the States heard Sixto's records. Little did he know that he was an icon in South Africa.
A record store in Capetown said that many South Africans heard and bought his soundtrack.
He said there was a record by Rodriguez in a pile of pop records in every middle-class household.
In the 1970s, there was political repression in South Africa and the lyrics of his records connected with many people who were fed up with the system.
People didn't know about anti-establishment until they heard his song, Facts.
From that song, people found that they could revolt against society and the government.
Visit Doveclove For Spicy Articles Of Your Favorite Celebrities
Subscribe to our Newsletter