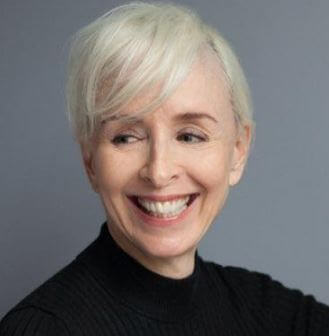 Megan Murphy Matheson is an American actress. She is also known as actor Tim Matheson's ex-wife.
She is Caucasian and lives in the United States.
Did Tim Finally Find True Love?
Tim Matheson has been engulfed in love, romance, marriage, and divorce several times.
The actor was first married to actress Jennifer Leak in 1968. The pair had met in the movie Yours Mine & Ours, which led to them having a married life for nearly three years before divorcing in 1971.
He then married for a second time Megan Murphy, but they divorced in 2010.
After two failed marriages, Tim set out to find love again with Elizabeth Marighetto.
They held their wedding in March 2018 and have been living their marital life in Hollywood, California.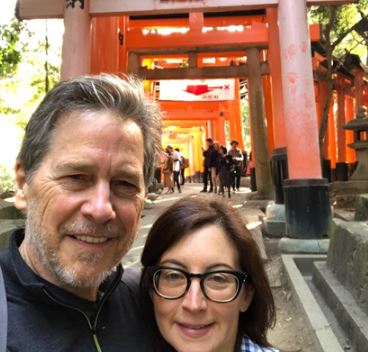 Megan Supports Honesty And LGBTQ+
Apart from being an actress, Megan also works as a mental health counselor, and she has given some advice on romance in various articles.
She believes honesty to be a strong foundation for relationships.
Whenever faced with a dilemma such as not wanting to be committed to a person, she shares that telling it simply and truthfully to your partner results in the best outcome for both parties involved.
Megan also provides her services as a mental health counselor to queer couples and supports the LGBTQ+ cause.
She regularly tweets positive messages that are inclusive of the LGBTQ+ community to normalize and uplift the community.
Megan And Tim's Family Dinners And Meetings
Before their divorce, Megan and Tim worked closely together to educate their kids on family, life, and moral values.
According to Tim, the couple had a set of family rules, and it concerned family dinners.
They insisted their children be physically and mentally present at the dinner table with their siblings and parents without any distractions such as smartphones.
This habit/rule allowed the family to have an enjoyable, friendly dinner, and although Tim was prone to miss this daily event due to his work, he tried his best to attend it as often as he could.
Another family rule was a meeting once every 14 days. In these meetings, Megan and Tim and their kids talked about anything they had a problem or issues.
It helped them to release tension/frustration and avoid emotional outbreaks. They would end these meetings on a positive note with moral sayings or quotes.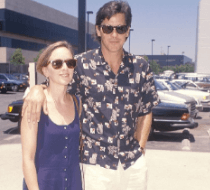 Megan's On-Screen Life
While Megan's ex-husband, Tim, has starred as an actor in various films and shows, she is yet to land a major role in her career as an actress.
However, she has played minor roles in some movies/shows.
In 1992, she acted as an assistant choreographer for the movie Brain Donors.
Later on, she appeared in a food show called Dinner: Impossible in 2007 after her hiatus of fourteen years.
Likewise, in 2007, she was also seen in the show, A Hollywood Ambush: Premier Impossible.
Megan's Ex-Husband And Children
Megan was married to popular American actor and director Tim Matheson.
They first met at a set for a movie and were soon in love with each other. It did not take long for them to marry as they held their wedding on June 29, 1985, after dating for one year only.
Together, they have three children named Molly Lewis Matheson Schmidt, Emma Katherine Matheson, and Cooper Timothy Matheson.
All of their kids are now full-fledged working adults.
Unfortunately, their marital relationship ended after 25 years, and the divorce was finalized in 2010.
Height attracted girls
Tim gave an interview to "Switchbox TV" where he talked about his height, fitness, etc. Tim joined the interview virtually as everyone isolated them due to the corona pandemic.
He started the interview by talking about him being adopted by a cat which was funny. Tim then talked about the corona pandemic, hoping it would end soon.
Tim looked very fit for his age, and the interviewer wanted to know how Tim managed to keep himself fit.
Tim replied that he spins his bike three times a week for an hour, and it helps him burn his 500 calories.
Besides that, Tim also said that he is extra careful with his eating, and he eats according to his routine.
He wakes up early and does his work on his workday, and that is how he manages to keep himself fit. He works on losing weight, so he is concerned about his eating habit.
He opened that in his acting profession, maintaining himself is very important, and he recalled the memories when he was in his 20s and 30s.
He talked about doing love scenes, opening shirts, and running shirtless on the beach.
Tim then revealed about him being called by the name Wimp because of his short height. He was 5'5 when he was in high school.
He struggled with his height because he was not growing properly. But after some time, his height increased, and he became 6'2.
He said that after increment in his height, he started getting attention from girls.
He opened up about a girl from his high school who told Tim that she would go on a date with Tim if his height were six feet tall.
Tim opened up that he had no experience with girls' attention in his high school days.
Net Worth
Megan Murphy Matheson's net worth is under review. She is estimated to earn $43,367 on average per year.
Her ex-husband, Tim, has a net worth of $7 million.
Her income is structured as shown below:
| | |
| --- | --- |
| Minimum Income | $33,000 |
| Maximum Income | $61,000 |
Age, Height, And Weight
Her age is unknown.
She is 5 feet and 8 inches tall.
Her weight is yet to be revealed.
She has black colored hair.
She has green-colored eyes.
Visit Doveclove For Spicy Articles Of Your Favorite Celebrities
Subscribe to our Newsletter