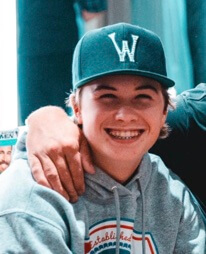 Thomas Boyer Bryan is the son of American singer and songwriter Luke Bryan.
His mother's name is Caroline Boyer. He has a younger brother named Tatum Christopher.
He was born in 2008 and had his birthday on March 18. He is an American citizen by his nationality.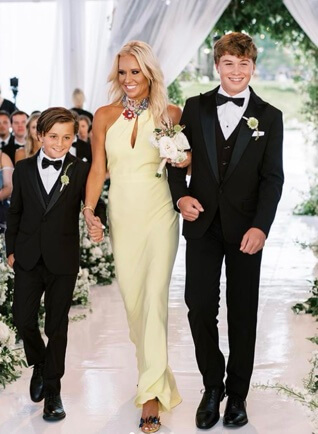 Parents Married Life
Luke is currently married to Caroline Boyer. The couple happily tied the knot in 2006.
After two years of the wedding, the couple welcomed their first child named, Thomas.
In 2010 they gave birth to their second son named Tatum.
Luke and his wife Caroline adopted their nephew Til after Luke's sister died mysteriously.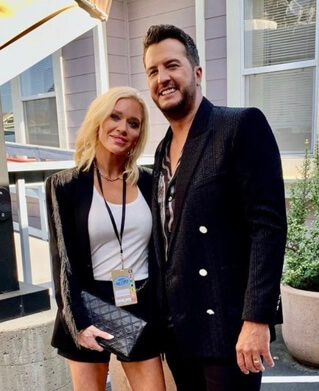 Luke Broke Up With Caroline Before Their Marriage
Luke met his love of life when he was in college. He met Caroline as a fresher man at a bar.
He fell in love with her at first sight, and later they began dating. They dated for a year and later broke up.
After five and half years, they again got back together, and since then, they have been happy with each other.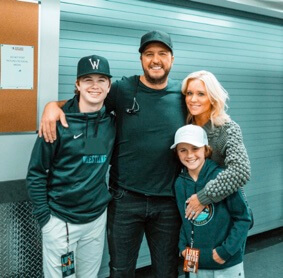 Age
Thomas Boyer is 14 years old.
Net Worth
His father, Luke, has a net worth of $160 Million. His source of income is a singer.
Luke Got Scared Hosting Ellen's Red Carpet
In the interview with Ellen, Luke opened up about his experience when he had to host Ellen's Red carpet.
He recalled the memory of that day and said that he was really freaked out.
As the host, he was really pressured and had no idea what to do.
He was very nervous, and his wife told him he had a panic attack, but he was not ready to accept that.
He told his wife he needed oxygen and rushed to the Red Carpet.
When he reached there, he saw Ellen's producers freaking out because he was late.
That situation terrified him, so to calm himself, Luke drank a bunch of Whiskey.
The interviewer, Ellen, felt really sad for Luke after hearing him.
Ellen thought that he was the best person to be the host and was unaware of his situation.
Luke Had To Live Without Beer
Luke was on the Ellen show, where she asked him how he survived the deadly covid virus.
As Ellen also had Covid, she wanted to know about Luke.
Luke said he had a really hard time on the first day when he got Covid, but he recovered slowly and got normal a few days later.
When he suffered from Covid, he could not drink, and it was the first time he had to live without beer.
Before that, he never stayed without drinking beer.
Ellen happily offered him a glass of beer in her show, as he loves drinking beer.
Luke Upset His Fans
Luke hosted the famous singing show American Idol along with two other judges named, Lionel Richie and Kate Perry.
They had great chemistry when they hosted the show, but when Luke decided to bring up the contestants from the previous season, people were not happy.
He brought the old contestants because those contestants didn't do well-lighting cameras and wardrobes in the previous season, so he wanted to provide them with all.
The old contestants are taking the place of new contestants, and many people dislike Luke's that idea.
Arthur Gunn, who got very famous in the previous season of American Idol, managed to get himself in the Top 7, and people were happy with that.
Luke Lost Both Of His Siblings
Luke was born to his parents in Georgia and raised with his older sister and older brother.
He showed his interest in music from an early age, and his family supported him, but sadly, when he was on the verge of making his music career, his older brother died in a car accident.
It was a huge loss for his family as well as him.
In that situation, he decided to stay with his family giving his career a break.
Sadly after some more years, his one and only sister died.
She was doing laundry in her house and had just passed out.
The reason behind her death is unknown, but both deaths brought a hard time for Luke.
Visit Doveclove For Spicy Articles Of Your Favorite, Celebrities
Subscribe to our Newsletter