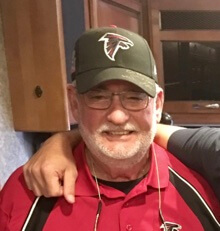 Tommy Bryan is the father of American country singer, songwriter, and TV personality Luke Bryan.
He was a peanut farmer. He is an American citizen by his nationality.
Tommy was married to his wife, LeClaire Bryan.
They shared three children two sons named Chris and Luke and a daughter named Kelly.
Tommy ended his marriage with LeClaire in 1996 after the death of their son Chris.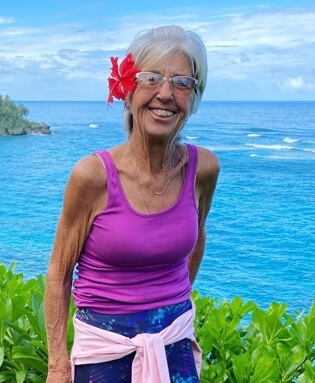 About Tommy's Son Luke
Luke is an American country singer, songwriter, and TV personality.
He is well known for his songs like All My Friends Says, Crash My Party, and Knocking Boots.
He was born in 1976 and has his birthday on July 17.
He grew up with his two siblings, but sadly both passed away.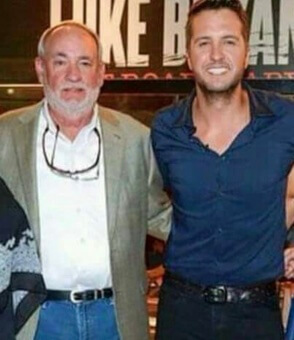 Married Life Of Luke
Luke is married to his wife, Caroline Boyer. They got married in 2006 and shares two children together.
Their first child Thomas was born in 2008, and their second son Tatum Christopher was born in 2010.
Luke has also adopted his sister's three children after the death of his sister and brother-in-law.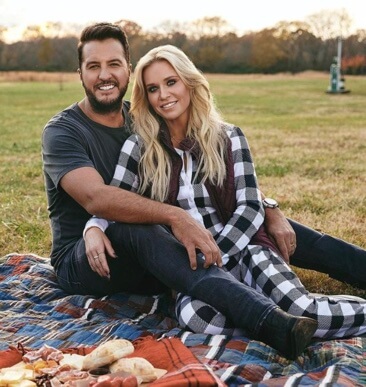 Caroline Broke Luke's Heart
Caroline and Luke both have known each other since their college time. They met each other at the bar on their first week of college.
They fell in love immediately, and in no time, they started dating. However, they dated for a very short time then and broke up.
The reason behind their breakup was Caroline getting scared of marrying him.
She wasn't ready to get married, but Luke was all settled to make her wife and start a new life.
Because of that, Caroline broke up his Luke, and they stayed separated for four years.
After four years, they met again during Luke's performance, but Caroline felt Luke was ignoring her, so she headed home.
Later she got a call from Luke. They talked and freshly started their relationship.
Age And Net Worth
Tommy is currently 75 years old. His son has a net worth of $160 Million.
Luke Lost Both Of His Siblings
His parents raised Luke with his sister Kelly and brother Chris.
They had a great family, but when he was 19 years old, his brother Chris died in an accident that shattered his family and career.
His mother and father ended their marriage after that incident. Also, he was all set to move to Nashville to start his career and new life, but sadly his brother's death made him postpone his plans.
His dad encouraged him, and he wouldn't be where he is now if he were not there then.
It took him and his family a lot of time to overcome, and when things started getting right, he got the news of his sister's death.
His sister Kelly died in 2007 because of illness, and just a few years later, his sister's husband died, making his niece and nephew an orphan, so Luke and his wife adopted all three kids of, Kelly.
Luke Gets His Butt Grabbed
Luke is one of the famous country singers.
He has huge fan followers, and Luke always conducts meet and greets so his fans can personally meet him and take photos with him.
But he has set the boundary for that, and no one could touch his butt.
He revealed that his butt gets grabbed every time, so he has to set that rule.
When he started his career, he couldn't stop his fans from trying to click photos or interact with him.
So he let his fans click photos and give hugs and kisses. People were good enough to ask Luke before grabbing the butt at that time.
However, it's not like that now. He doesn't get asked. Instead, fans grabbed his butts, so he made no butt-grabbing rules for his Meet and Greet.
Luke Shared His Family Christmas Tradition
Luke gave an interview on Jimmy Fallon's talk show where he talked about his family's Christmas Eve thing.
He revealed that years back, he and his mom started the tradition of eating chilly dogs on Christmas Eve, and every Christmas, his mom comes to him telling him to join her in shopping for Chilly dogs.
His mom makes lots of chilly recipes, and he also said that sometimes his mom's cigarette ashes also go into his mom's recipes.
So for chilly dogs, they take a bowl full of chilies and then cover the whole hot dog with the chilies.
Visit Doveclove For Spicy Articles Of Your Favorite Celebrities
Subscribe to our Newsletter